ABOUT US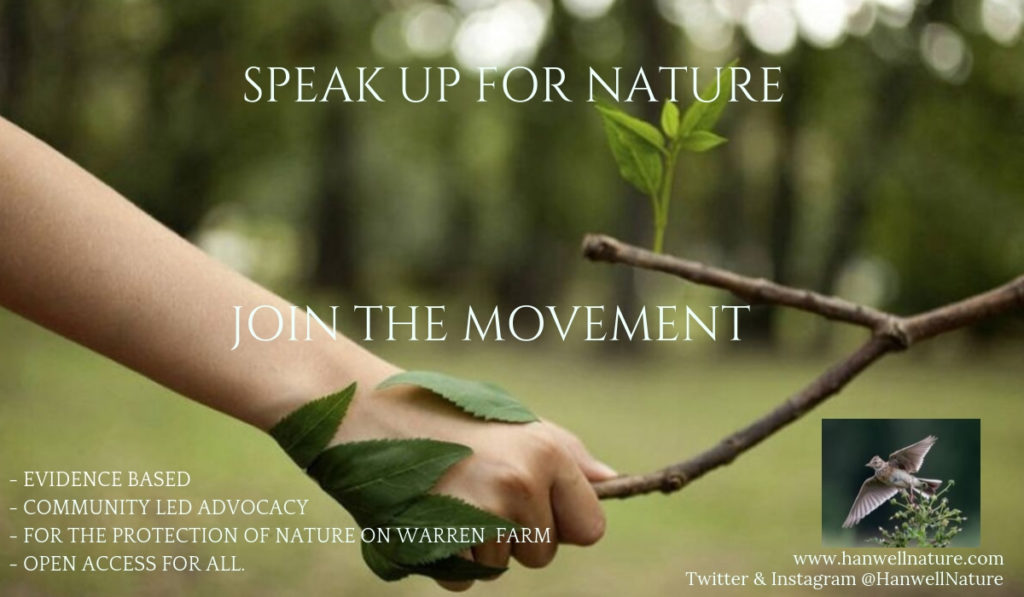 HANWELL NATURE ARE A COMMUNITY ENVIRONMENTAL TEAM, CAMPAIGNING FOR THE PROTECTION OF NATURE ON WARREN FARM - FOR CURRENT AND FUTURE GENERATIONS.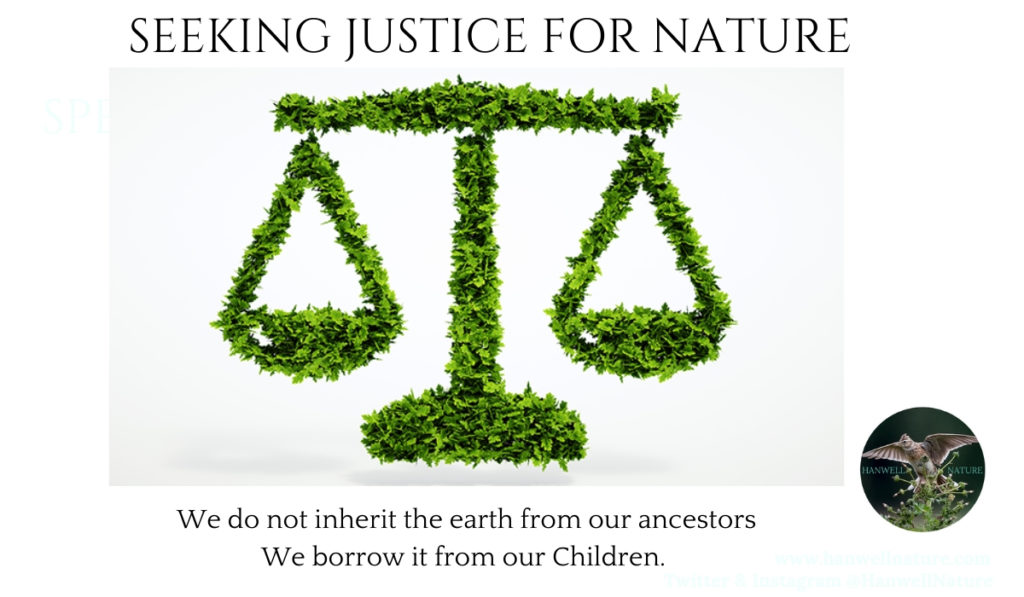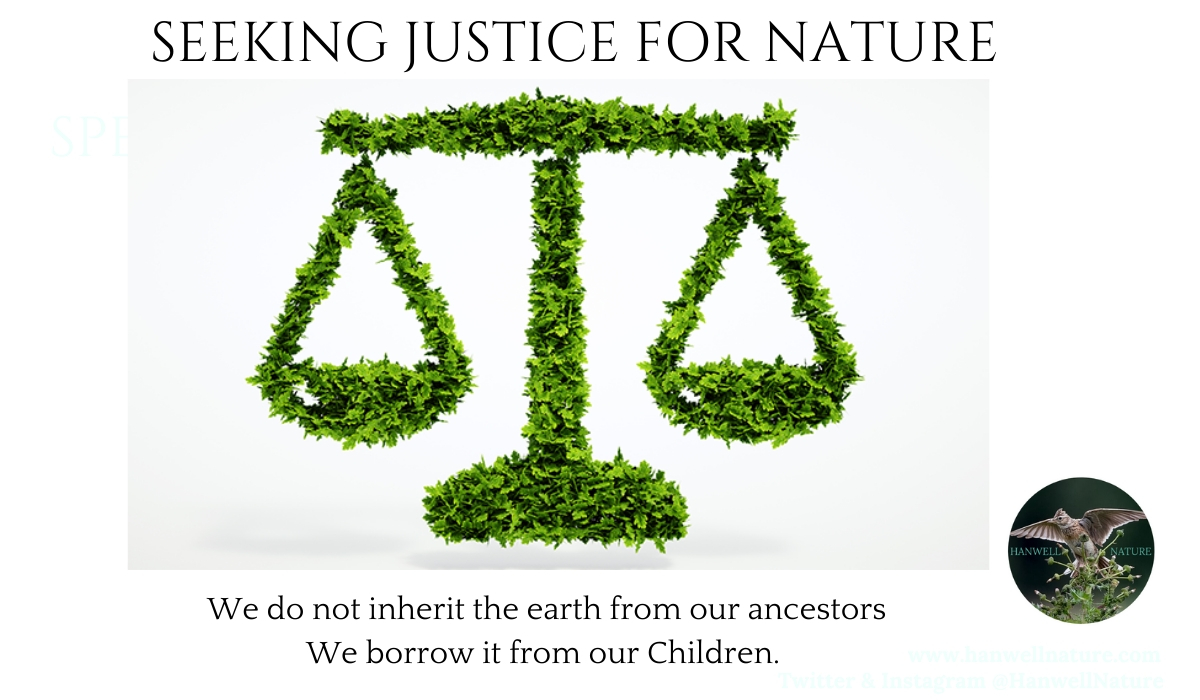 HANWELL NATURE are committed to ensuring Ealing Council, protect our land, and meet their moral, social and environmental obligations to Warren Farm and residents of Ealing and London.
HANWELL NATURE seeks to provide advocacy for Warren Farm, for wildlife, land conservation, and protection of Ealing and London's natural resources, adopting a scientific, evidence-based approach. To ultimately work together to gain funding for land preservation, that protects threatened species, and advocates for environmentally responsible biodiversity policies that benefits residents and nature.
HANWELL NATURE started out as a group of concerned residents who had observed the growing biodiversity flourishing at Warren Farm. It was clear we had to encourage the Council to urgently respond to protect Warren Farm at a crisis point for climate change. 
So, in collaboration with nationally recognised experts in their fields, we conducted many ecological surveys on the meadow, identifying rare species, some using reference material at The Kew Gardens Herbarium, and the London Natural History Society.

The results clearly show that there are many rare and protected species of plants and wildlife flourishing here. This precious meadow is a haven for nature and is species-rich of high ecological importance to London and the UK.
There is no comparable replacement for this massive loss of biodiversity, so vitally needed in the borough, to meet the Mayor's urgent environment strategy that hinges on the preservation of green spaces in the capital.
Ealing must align with this urgent strategy.  Read more about the Mayor's strategy 
Whilst some still glibly "green wash" and suggest the biodiversity loss can be replaced or replicated elsewhere through mitigation, our ecological experts tell us it cannot.
Biodiversity loss is just that, it is a loss, and we should not be lulled into a false sense of security.
WE INFORMED & SOUGHT TO INSPIRE
EALING COUNCIL
At a time of perilous climate change and the world's attention firmly on creating solutions to protect our environment, Hanwell Nature began a passionate campaign to enlighten Ealing Council as to the many rare, endangered wildlife and vulnerable species that this inappropriate permission to build would entirely destroy.  
Our 8 month campaign fell on deaf ears. See our Twitter and Instagram feeds @HanwellNature for the many pictures and tweets to Ealing Council and the Mayor of London asking them to reconsider this environmentally disastrous decision. 
Left with no other choice, and armed with their legal team's considered advice that Ealing Council have made an error in the way it has approved the planning application, Samantha O'Connor a founder member of the Hanwell Nature team personally took legal action to ensure there was a judicial review of the decision in the High Court. Ealing Council has a duty to protect our open green spaces, and the environment that we all share. Therefore we called on our amazingly supportive local community to help to make sure it happened..
We seek to engage the council with a new plan to allow our Community to take over the site in conjunction with other national nature stakeholders, and local community volunteer groups.
We create, organise and provide tools for the community to take action and promote the health of the environment through land preservation and wildlife protection.
We seek to unite residents and volunteers to assist our core experts and interns to support Hanwell Nature's mission and help create year-round educational programs, and conservation initiatives, as their advocacy efforts continue to grow.
We seek to inspire Ealing Council to undertake all due diligence to protect our land, and ensure they are meeting their moral, social and environmental obligations to Warren Farm and residents of Ealing for the next 200 years and beyond.
A plan that does not destroy irreplaceable nature.
What the community needs is open, free community access to nature, and we have a plan that will:-
Allow continued free access for all residents of Ealing and London, at no cost to the borough.
That enhances and increases the "nature interest" on the meadow.
That keeps the land open to the public, with free access.
That does not require a year long environmentally polluting 'landfill scheme'. A 10 month scheme that will see the importation of thousands of tons of landfill that require the use of dust suppressant and deodorising spraying, to try to stop the resulting airborne detritus from descending on local residents.
A plan that will not require 2 years of building works.
A plan that does not destroy the irreplaceable existing nature, or require the felling of up to 100 trees.
Warren Farm is a sanctuary on our doorstep. Expert ecologists know once it is lost, it is lost forever, and every resident of Ealing, London, the UK and the world suffer the consequences. Every country in the world has its part to play, and we cannot be seen to be failing our collective duty to meet our country's environmental and climate change targets.
Now that Warren Farm has been fully reclaimed by nature, we need to be considering a "new deal", putting nature's needs first over elite property developers requirements, by preserving what has naturally become Ealing's largest Nature Reserve.
We must protect, improve and add to our outstanding green spaces as we aim to become the world's first National Park City.​
WE ARE CAMPAIGNING TO ALLOW THE EXISTING WILDLIFE TO FLOURISH. PROTECTING THEIR IRREPLACEABLE HABITAT.
Whilst supporting the community that values and treasures Warren Farm as open green space.
Given due consideration, we believe Ealing Council will join with residents to embrace the plan and be able to see the benefits of keeping the land open to all for the next 200 years, whilst supporting and protecting the existing wildlife, bringing a much needed bio-diversity gain to the borough.

The London Plan identifies the need to protect biodiversity and to provide opportunities for access to nature. It recommends identifying and protecting a suite of sites of importance at Metropolitan, Borough and Local Level in order to protect the most important areas of wildlife habitat, providing Londoners with opportunities for contact with the natural world.
Warren Farm  has birds and mammals of conversational importance that are Schedule 1 and Red-Listed. Barn Owls, Red Kites, Woodpeckers, Bats, the only breeding Skylarks in Ealing.
The Mayor's Biodiversity Strategy sets out criteria and procedures for identifying such land for protection. His strategy hinges on the preservation of Green Spaces. Warren Farm represents a vital opportunity to fulfill this strategy.  So why would Warren Farm's vital contribution have been ignored?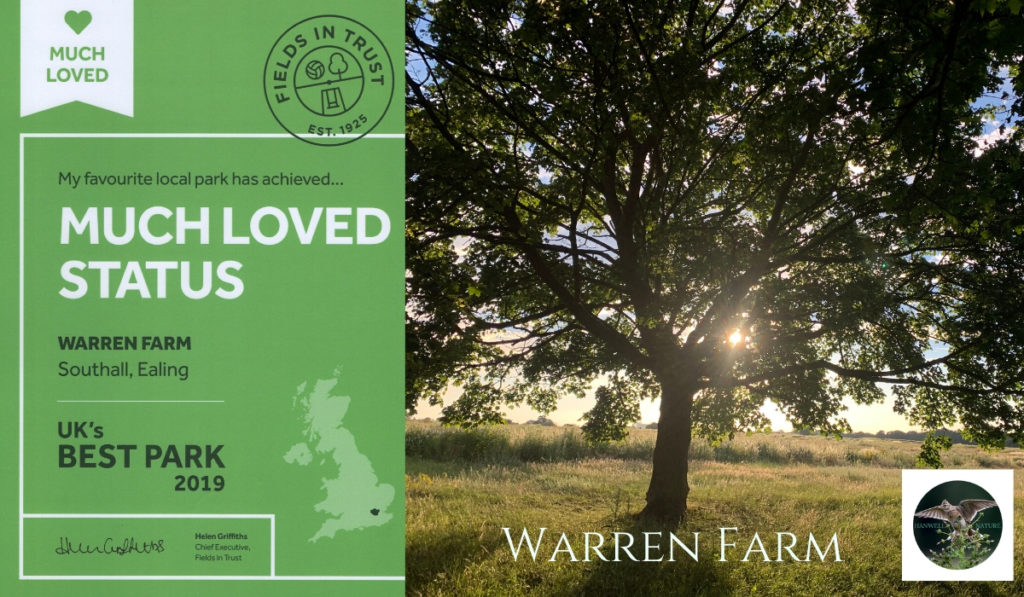 Warren Farm was voted for and placed in the top 4 "Best Parks" in London in 2019
WE NEED NATURE TO SURVIVE
As the first country in the world to declare a climate emergency, and the first city to become a National City Park, we cannot be seen to rest on vacant words, when intervention could
create an invaluable and irreplaceable legacy for Ealing's administration and future generations.
What Londoners need is access to nature, providing places in which we can step away from busy streets and relax. It is our collective duty to protect the open spaces we have – they are irreplaceable.
We can destroy and degrade our natural capital for short-term gain, and leave an impoverished inheritance for future generations. Or we can preserve and enhance the world for ourselves, and for all the other creatures who share the globe with us.
Once it is lost, it is lost forever.
WILL OUR CHILDREN THANK US OR BLAME US?
The conclusions, "show the importance of childhood exposure to natural spaces for the development of a nature-appreciating attitude and a healthy psychological state in adulthood."
We owe it to our children to protect access to green spaces where they can explore and learn about rewilded nature, away from iPads and computers, inspiring the next generation of Ecologists, and guardians of their planet.
AND THIS IS NOT A GOOD DEAL FOR EALING, LONDON OR NATURE
"PAVED PARADISE AND PUT UP A PARKING LOT"
In the outdated old plan, residents were said to be receiving a state of the art football facility, which on the surface almost makes the development sound desirable, and in some peoples' minds ameliorates the destruction of 61 acres (24.9 Hectares) of valuable green assets.
However, If you drill deeper beyond 'marketing hype' into the detail of the current plan, the football pitches are not exclusive to the Community, and there will be limited paid for access for only 30 weeks of the year. It does not represent a good deal for residents for the next 200 years, in terms of sports provision, and is unacceptably destructive environmentally if it erases an invaluable UK Biodiversity Action Plan (BAP) habitat, contrary to the ambitions of The Mayor of London's Environmental Strategy.
Equally unacceptable are the plans to deny open access for residents of all ages, backgrounds and abilities, and those that enjoy the space for unstructured recreation in nature, who have no requirement for football, who will now lose access to the site and its benefits forever.

There are many sites for sport in the Borough, however there is only one Warren Farm and if preserved, it will create the largest Nature Reserve in the entire borough open to all.

Warren Farm was voted in the top 4 best loved green spaces in London, when the public voted for UK's Best Park 2019. Each of these spaces received 'Much Loved' status, recognising the support they have received this summer from those who use and love them for their biodiversity and natural open space.
THIS IS ENVIRONMENTAL VANDALISM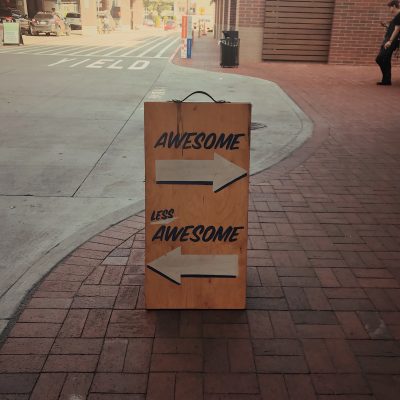 BUSINESS AS USUAL CANNOT CONTINUE
Hanwell Nature's Warren Farm vision finally addresses the required ecological argument – against the backdrop of drastic measures to address Climate Change.  Hanwell Nature's alternative plan for a nature reserve at Warren Farm, is a plan that works 'in partnership with nature', a plan that will fulfill a more eco-friendly vision that maintains our precious nature for future generations. 
That is why we are advocating for Ealing Council to take its commitments to protecting the borough from Climate Change seriously, and get behind the new vision for Warren Farm, creating Ealing's largest nature reserve.
A plan that continues to gather considerable local support, growing exponentially to include many residents of Ealing, Norwood Green, Southall and London as a whole – who share Hanwell Nature's passion to protect Warren Farm, creating a true genuine biodiversity gain for the borough.
Given due consideration, we believe Ealing Council will embrace the plan and be able to see the benefits of keeping the land open to all for the next 200 years, whilst supporting and protecting the existing wildlife, on Warren Farm.

It would show a positive message of Ealing Council's commitment to residents for generations to come. A message that demonstrates a valiant and fiercely protective stance towards the environment, biodiversity and green open spaces for all.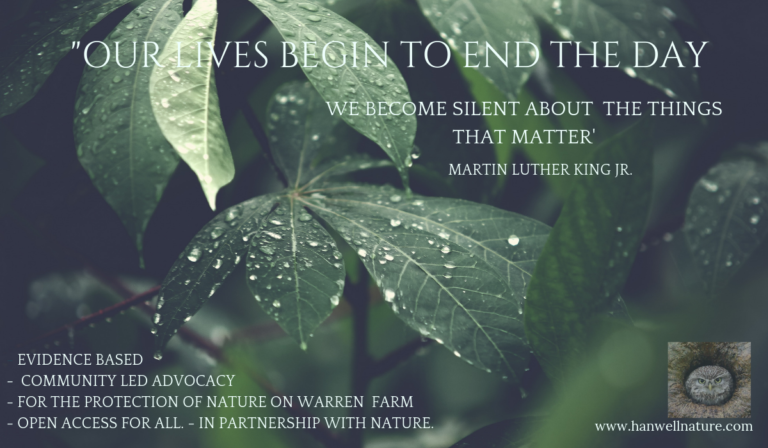 With your help we can inspire Ealing Council to undertake all due diligence to protect our land, and ensure they are meeting their moral, social and environmental obligations to Warren Farm and residents of Ealing for the next 200 years and beyond.
The time for action is now.  Protecting bio-diverse ecosystems at Warren Farm is vital, if we are going to create biodiversity gain for the Borough going forward.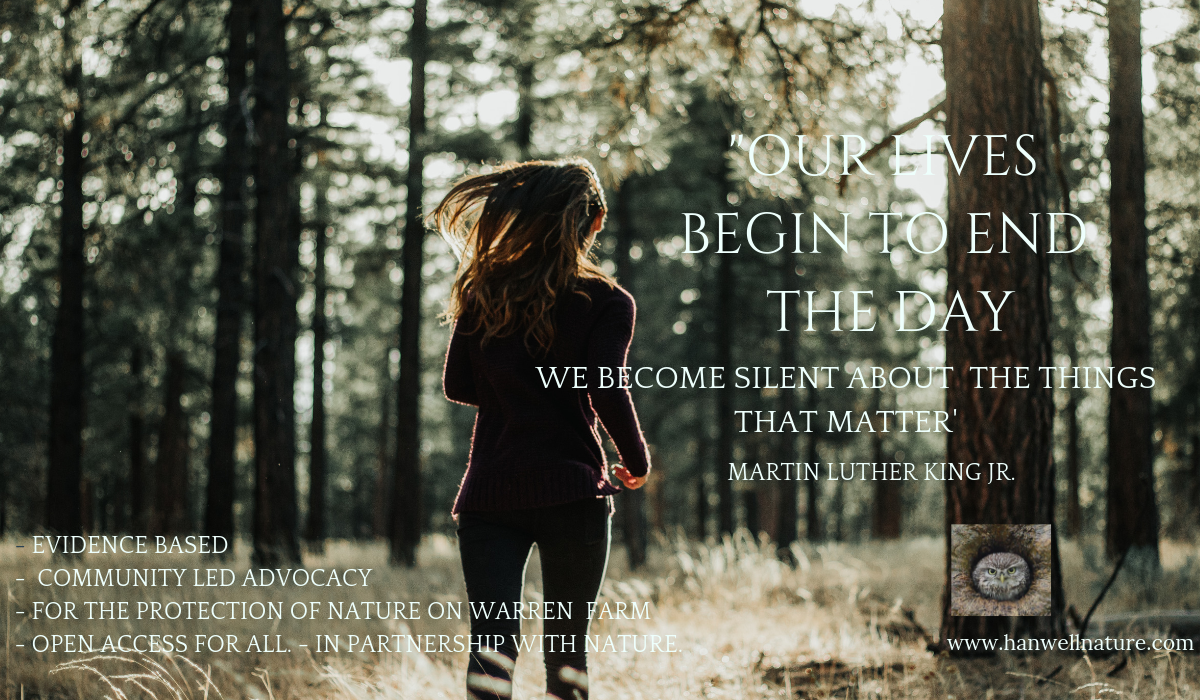 Declining biodiversity in Ealing concerns every resident. We cannot start destroying, reducing and isolating further habitats. It's time to protect Warren Farm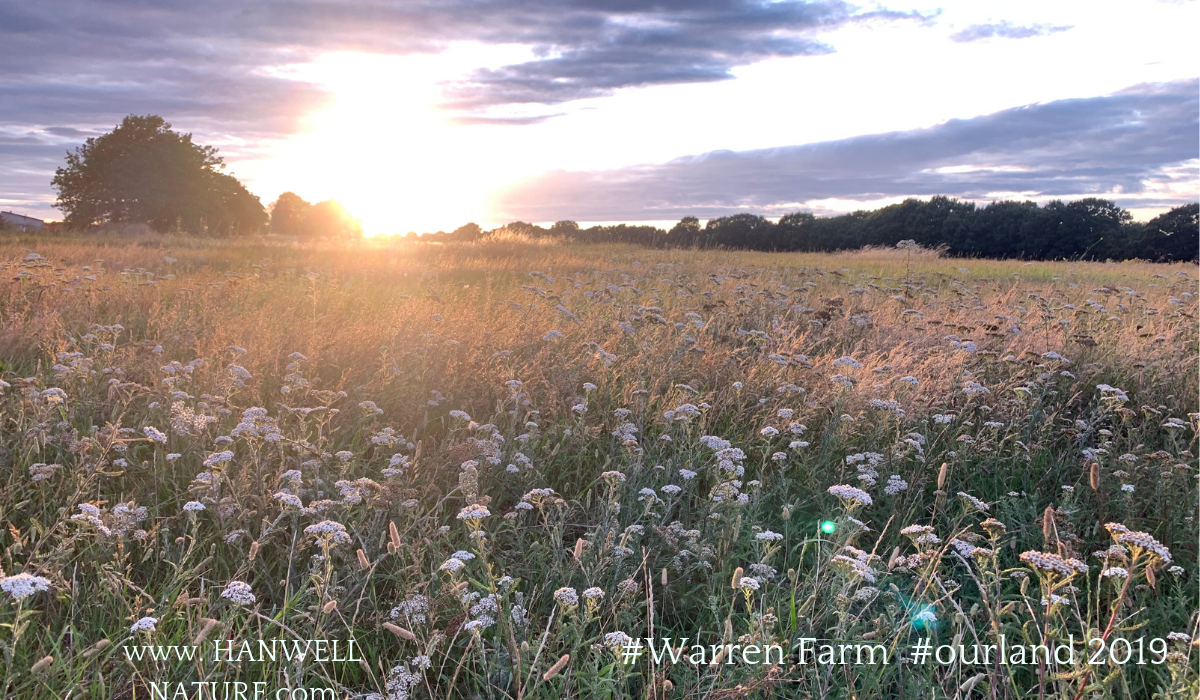 Dear Julian Bell, we have another plan. We know you have many issues taking your attention in the borough, but Hanwell Nature can help you effortlessly achieve this.
Help shape the new plans for Warren Farm. It is not a done deal there is still time to support Ealing Council in saving nature and biodiversity on Warren Farm
READ MORE
NOT ON TWITTER? YOU CAN READ SOME OF OUR RECENT POSTS  ON OUR CONTACT PAGE