WHY IS WARREN FARM SO VITAL AND 'MUCH LOVED' ?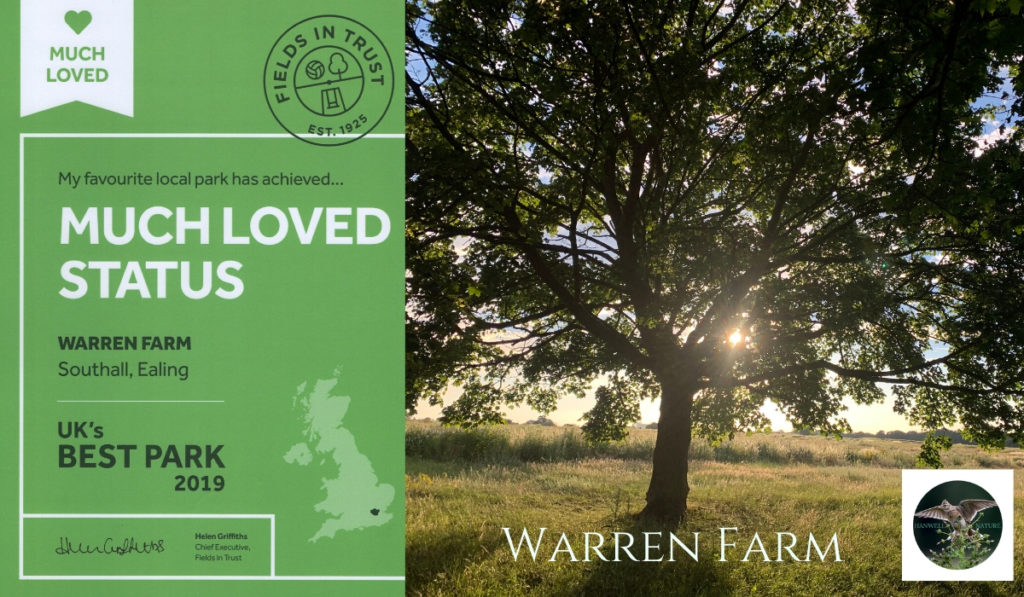 Warren Farm was one of four green spaces in London which placed within the top 20% of all nominations nationally in voting for UK's Best Park 2019. Each of these spaces receives 'Much Loved' status, recognising the support they have received this summer from those who use and love them.

Warren Farm is in the Brent River Park, designated by the Greater London Authority as a Grade 1 Site of Borough Importance for Nature Conservation for its flora and fauna, surrounded on all flanks by Jubilee Meadow (SINC), Long Wood (also a Grade 1 Site of Borough Importance for Nature.
Warren Farm has birds and mammals of conservational importance that are Schedule 1 and Red-Listed (of highest conservation concern in the UK) such as Barn Owls, Starlings, Linnets, Mistle, Thrushs, Woodpeckers, Bats, the only breeding Skylarks in Ealing. A vast number of invertebrates have been recorded by our experts including species categorised as 'vulnerable' 'notable' 'scarce' and 'Red Listed'.
WITH 72,000 NEW FLATS PLANNED FOR EALING IN THE NEXT 10 YEARS WE MUST PRESERVE AND PROTECT WARREN FARM
What the residents of Ealing need is access to nature, providing places in which we can step away from busy streets and relax and it is our collective duty to protect the open spaces we have – they are irreplaceable.
We can destroy and degrade our natural capital for short-term gain, and leave an impoverished inheritance for future generations.

Or we can preserve and enhance the world – for ourselves, and for all the other creatures who share the globe with us.
Once it is lost, it is lost forever.
ITS TIME TO TAKE A STAND FOR OUR FUTURE