Numerous Barn Owl sighting have taken place at Warren Farm.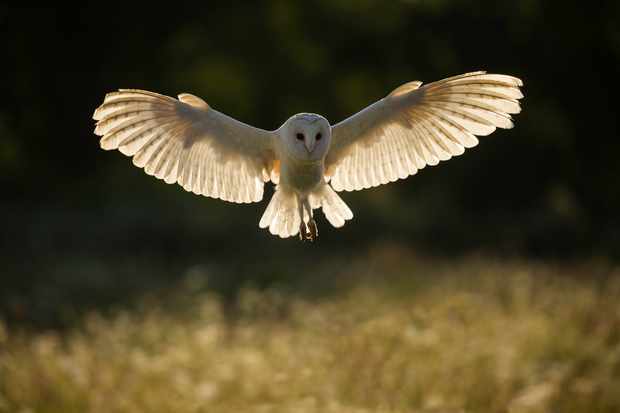 With heart-shaped face, buff back and wings and pure white underparts, the barn owl is a distinctive and much-loved countryside bird. Widely distributed across the UK, and indeed the world, this bird has suffered declines through the 20th century and is thought to have been adversely affected by organochlorine pesticides such as DDT in the 1950s and '60s.
Nocturnal birds like the barn owl are poorly monitored by the Breeding Bird Survey and, subject to this caveat, numbers may have increased between 1995-2008.
Barn owls are a Schedule 1 and 9 species – taking breathtaking flight on Warren Farm.
What they eat:
Mice, voles, shrews and some larger mammals and small birds. Warren Farm provides the vital habitat for these and represents an important hunting ground for the resident Barn Owls. Without a hunting ground, producing their daily nourishment, the owl boxes will become empty, and Barn Owls will not be seen over Warren Farm.
Read more at https://www.rspb.org.uk/birds-and-wildlife/wildlife-guides/bird-a-z/barn-owl/#qDSIrSciF8x7vB6R.99

.Barn Owl hunting over Warren Farm at night taken with high performance lens. By Nigel Hewley
Establishing the wild life on Warren Farm is vital to keep the records for the future generations, it is also beautiful up there, and near some jolly good food at The Fox Pub, Green Lane, Hanwell, W7 just over lock 97 on the Canal.