With the environment teetering on a knife edge, it is no longer appropriate for any developer to stand to make approx £4million in the process of destroying biodiversity green open space. Being paid to receive environment-destroying landfill per truck load onto public land with not £1 returning to the public purse. Nor £1 in compensation to the residents who will have to endure living next to a 10 month polluting importation scheme, from:

The delivery of up to 5 metres height of 180,000 cubic metres of landfill; the licence allows for waste from chemical processing – excavated soil from contaminated sites – household waste including cemetery waste" [Source: P/2015/2387 – Waste Recovery Plan WRPv3 2016 Ealing Planning Portal].
Delivered in over 26,000 truck movements.
Disturbing residents and causing excessive traffic on Windmill lane.
1 truck movement on and off site every 4mins per day.
Once dumped it will be moved into place creating noise and dust.
Requiring dust suppressant spraying in an attempt to ameliorate the airborne detritus from settling on local residents.
Followed by a further 1-2 years of buildings works to building the offices and HQ.
A 2-3 year project, before anyone will be able to play football there.
* Source: P/2015/2387 – Waste Recovery Plan WRPv3 2016 Ealing Planning Portal.
10 MONTHS OF UNNECESSARY HIGH POLLUTION CREATED BY LANDFILL IMPORTATION - DUST SUPPRESSANT SPRAYING
THIS ENVIRONMENTAL POLLUTING LANDFILL SCHEME CARRIED BY DIESEL TRUCKS WILL CREATE :
An astonishing total journey of 1,206,000 miles.
Consuming 300,000 litres of diesel fuel.
Expelling 960 tons of CO2 emissions.
Creating a humongous 16,228 sq-ft gated development with 555 parking spaces.
This landfill process will require the use of deodorized dust suppressant spraying for 10 months, in an attempt to ameliorate the airborne detritus and odour from descending on local residents, and adjoining protected public green spaces.
Just 0.7 miles away as the crow flies from the controversial Southall Waterside development (previously Southall Gasworks), which will substantially add to the problems they are currently facing from dust suppressant spraying on site there.  
4.7 miles away from  the proposed third runway at Heathrow and  key receptor sites such as:
Southall (0.7 miles away),
Hanwell (0.3miles away),
Norwood Green (across the road),
St Marks Locals School, (0.6 miles away)*,
Elthorne School*,
local allotments (0.4miles away)*,
Ealing Hospital and Meadow House Hospice (0.5 miles away)*,
Southall Gas works development (0.4miles away, already reporting intolerable air quality).
*All key sensitive receptor sites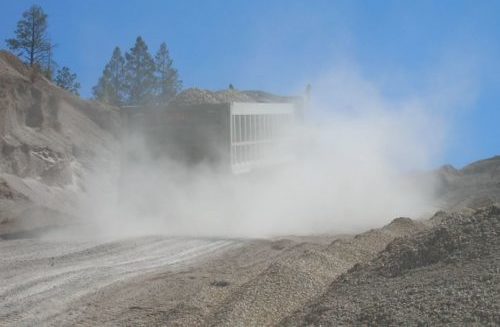 THIS IS NOT A GOOD DEAL FOR EALING - IT'S TIME TO SPEAK UP
The old plans, if allowed to go ahead, gave permission for over 100 trees and hedgerows to be felled and the entire 61 acres to be landfilled.
This would be followed by a further 1-2 years of building works, before limited select groups would be able to pay highly to play football – and other residents disinterested in a gated football emporium will lose this valuable site forever.
Does this Environmental damage and ongoing environmentally unsustainable development really sound like the great deal for residents that we have been lead to believe?
London air quality, biodiversity gain and greenspaces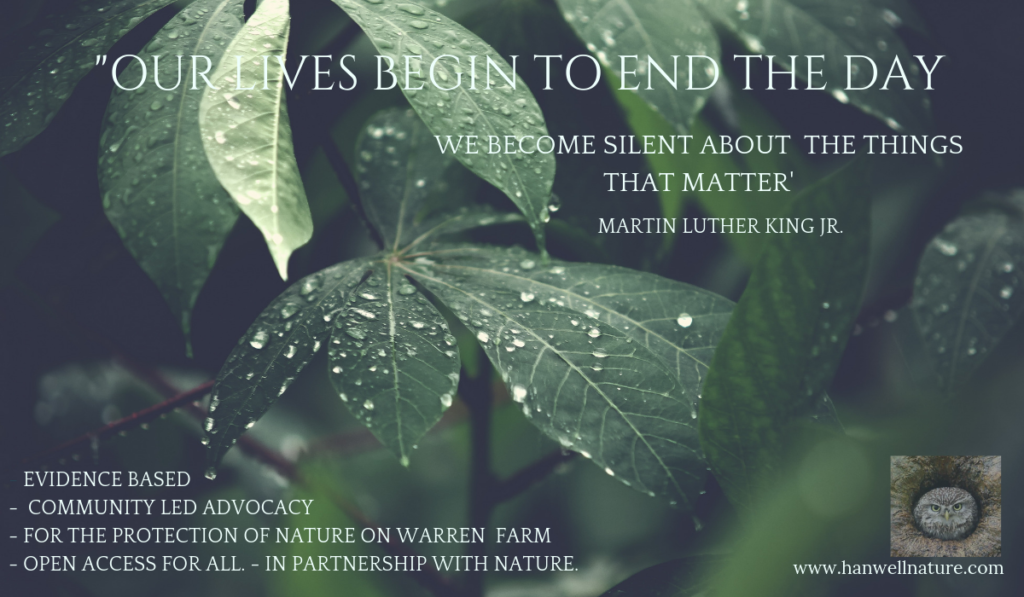 IT IS TIME TO SEND A CLEAR MESSAGE TO COUNCIL THAT WE WANT THEM TO PROTECT OUR ENVIRONMENT FROM THIS DEVELOPMENT
Its time to speak out and inspire our Council to re-think this dvelopment and work with residents to create a greener future for Ealing and London.