Ealing Council invited residents in Southall, Hanwell and others with an interest in Warren Farm to provide feedback on how they would like to use the space in the future.
1520 responses were received, and the majority were clearly in favour of protecting the existing biodiversity/Wildlife on Warren Farm.
It has been 10 years since Warren Farm was used for sports, and during that time nature has done what it does best, and majestically rewilded into a glorious naturally assuming Nature Reserve. 
Warren Farm has assumed it's own responsibility to provide a bio diversity gain for the borough, and now attracts some extraordinary wildlife, flora and fauna. Helping to meet the Mayors climate change targets for London.
It is clear from the results, that local residents value and use the peaceful calm restorative meadow for bird watching, walking, running, socialising, and studying nature.
This would be highly compromised by the introduction of loud sports activities, and a devastating loss for nature should the site be developed to include them.
When asked what respondents liked about Warren Farm:-
65% said the Biodiversity & open/green space.

17.3% said the peaceful calm.
5.9% said the countryside feel.
5.1% said the ease of access.
Whilst only 5% said they like the opportunity to revive Southall FC.
It is hard to make sense of the results from the question of "What type of sport provision is needed in the Hanwell Southall area"?  As this is not a specific question as to the future of Warren Farm, which the consultation was about. So the question seems rather unhelpful in its ability to gather data on which to base decisions for Warren Farm's future.  The answers demonstrate this confusion:-
27.4% called for a community sports hub
22.7% called for no further sports provision required.
Whilst 15.4% called specifically for designated areas on Warren Farm for walking, running, cycling and horse riding, while preserving nature and Wildlife.
12.6% for a Swimming pool.
2.6% for a gym.
Hanwell Nature, are aware of alternative existing unused sports sites in the borough, that we believe would suit new sporting facilities, and we encourage the council to explore those with us.
What do you make of it all? Leave your comments or email us via the contact page.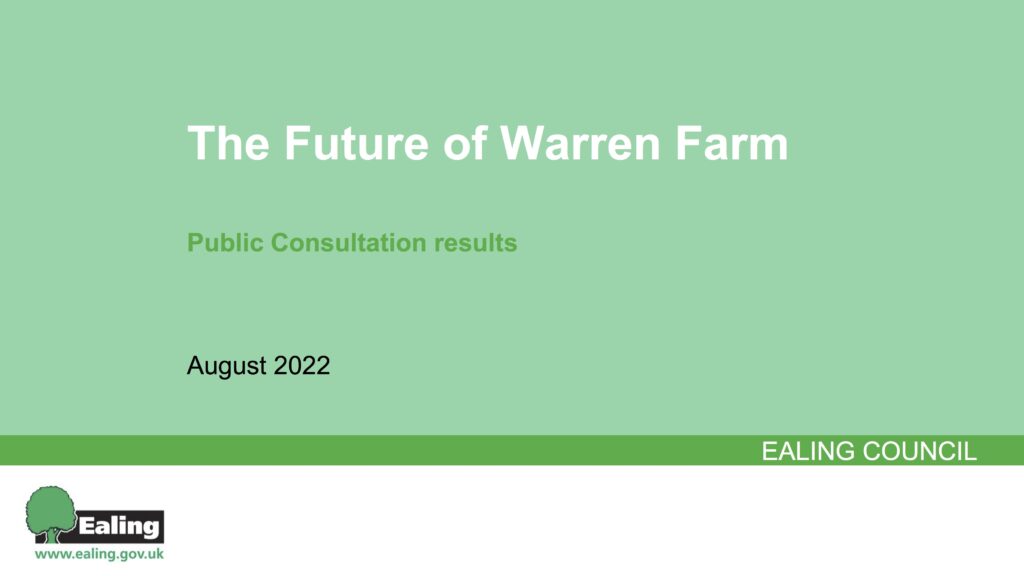 WE SHARED SOME ALTERNATIVE IDEAS WITH EALING COUNCIL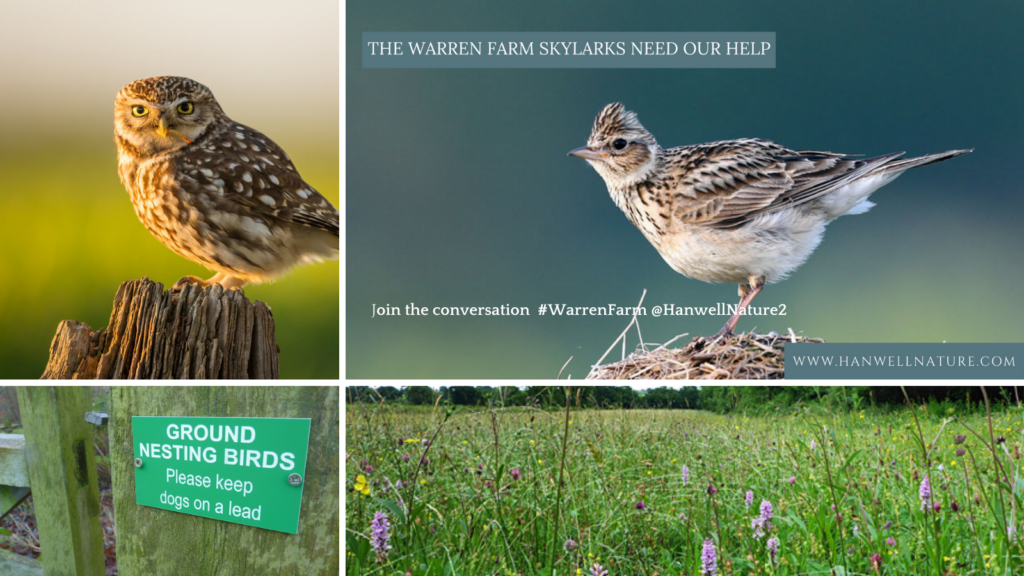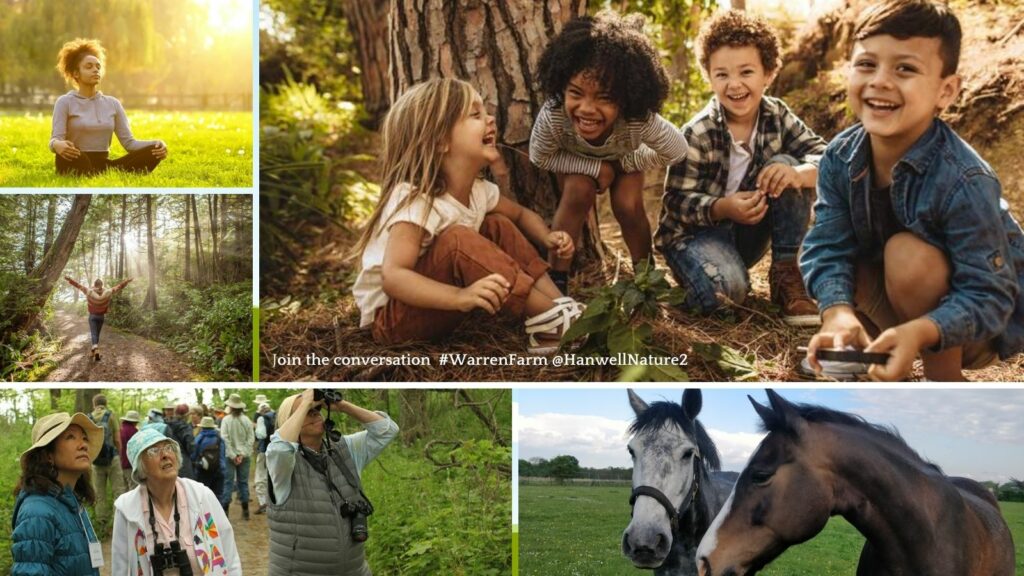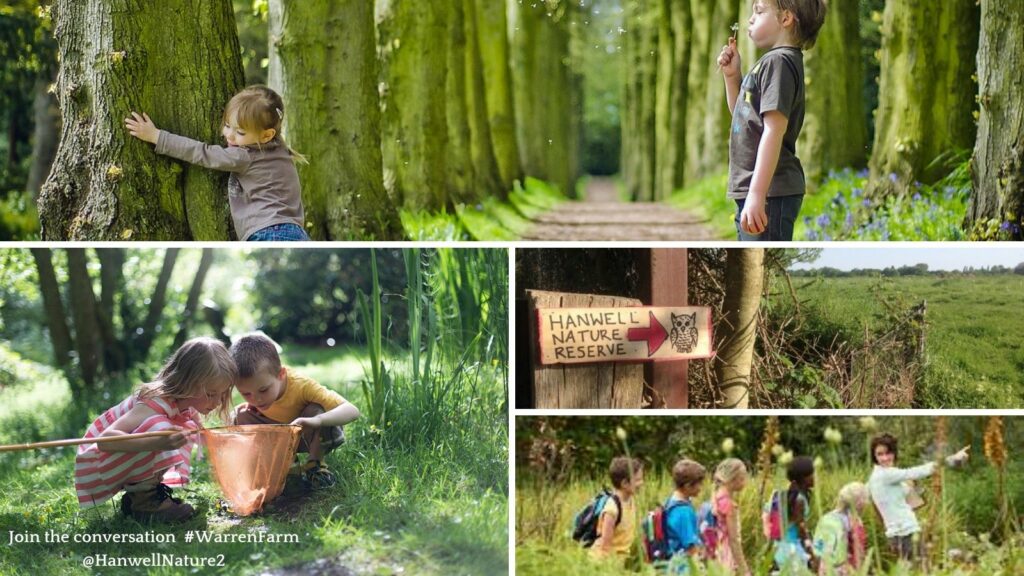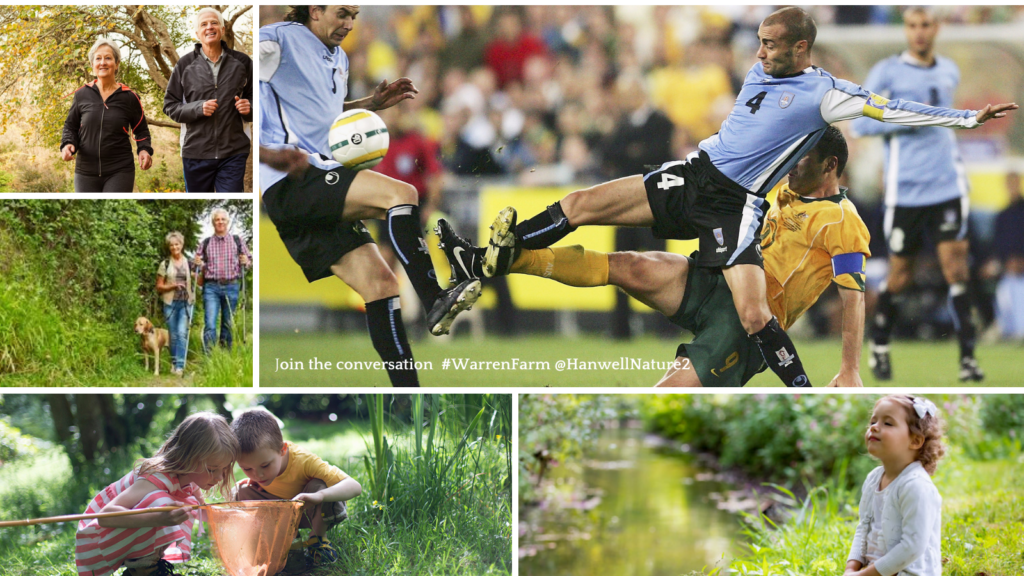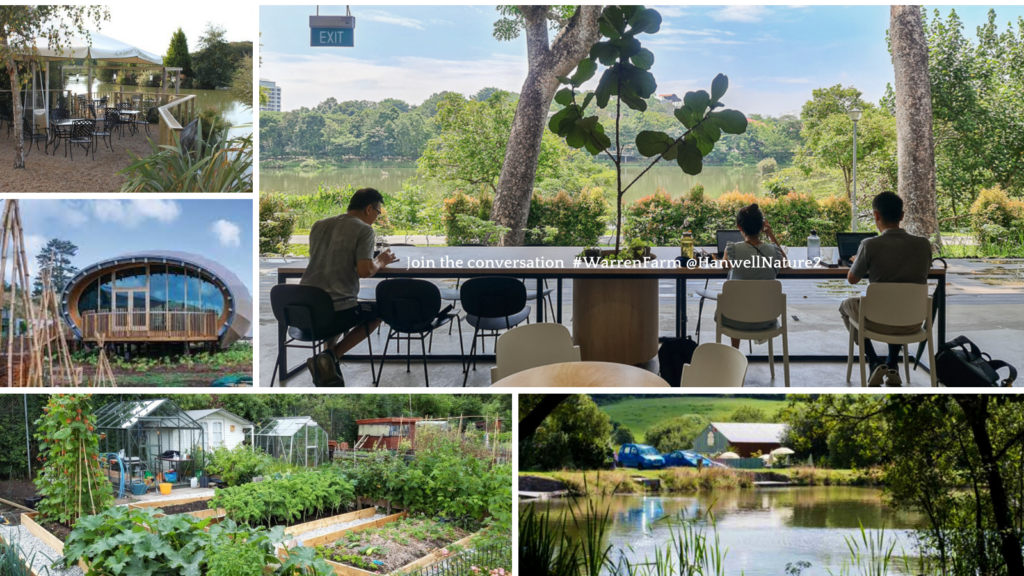 Now let's work together to protect what nature has already provided for us on Warren Farm.
We are hoping for some good news soon, and some exciting plans for a future for nature on Warren Farm.
It's been 10 very long years, that have required many people to give tirelessly of their time and money to the campaign.
It now lies in the hands of Ealing Council, to take on board the results of the consultation, and the passionate sentiments of so many who value and use Warren Farm.
We look forward to working with them to create something special, for future generations.
To build a nature reserve is to believe in the future, so let's make it happen.
Would you like to help shape the future of Warren Farm ?
Why not join our next zoom meeting and share your ideas?  You can do this by getting in touch via our Volunteers page.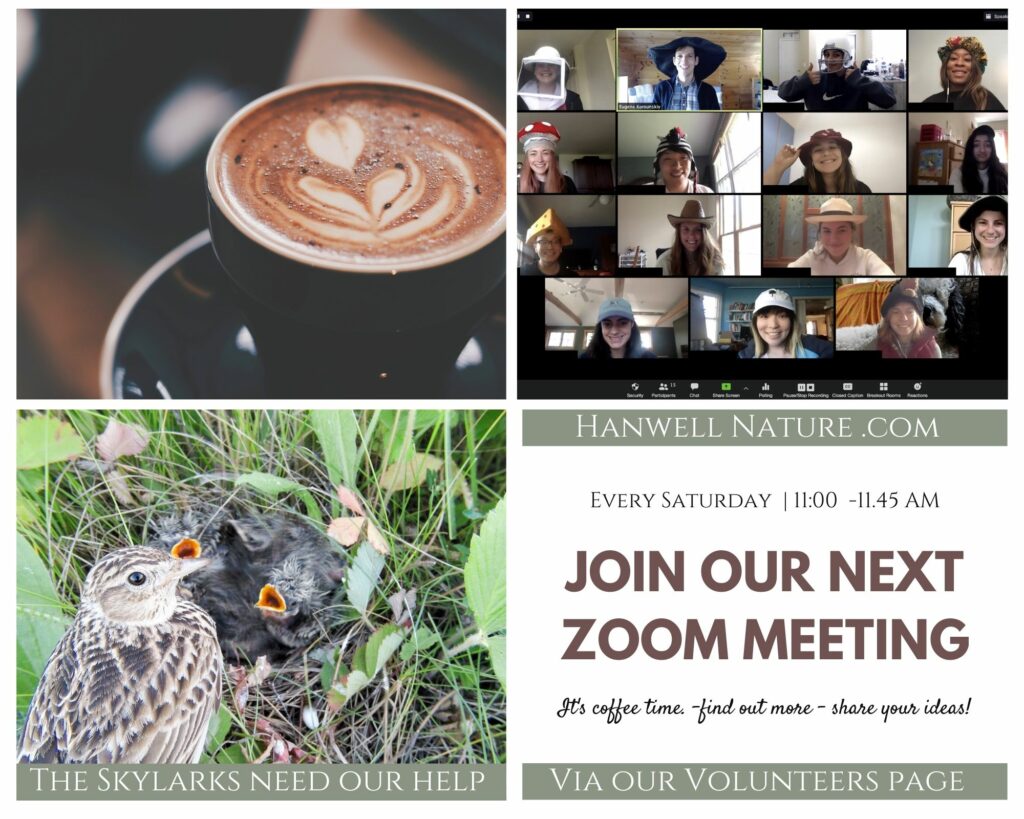 PLEASE HELP KEEP WARREN FARM SAFE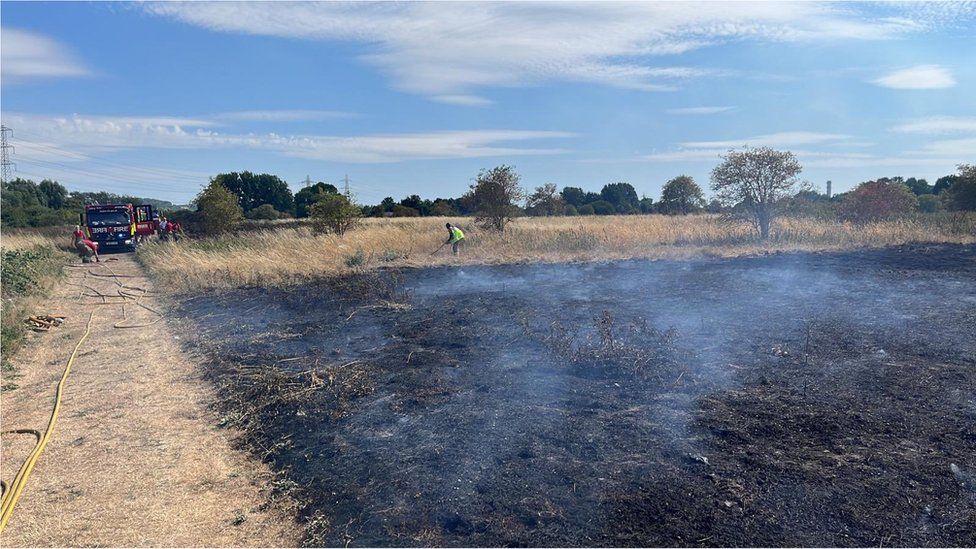 We are asking all our members to help protect Warren Farm and its' wildlife from fires, during this dry spell.
We wholeheartedly applaud and support Ealing Councils' request to avoid leaving any fire hazard and take all your rubbish with you when you leave from enjoying the meadow.
It took 70 firefighters and 10 fire engines to takle the fire in nearby Cranford Park in #Hayes. Five hectares of grass and shrubland was alight. It is caused heavy smoke in West #London and could be seen over Warren Farm.  A BIG thank you goes out to all the Hanwell Nature volunteers to ran to Warren Farm to check if the fire was there.  Also to Tanya from the stables who continues to open the gate for the fire trucks to put out recent fires on Warren Farm.