VOLUNTEER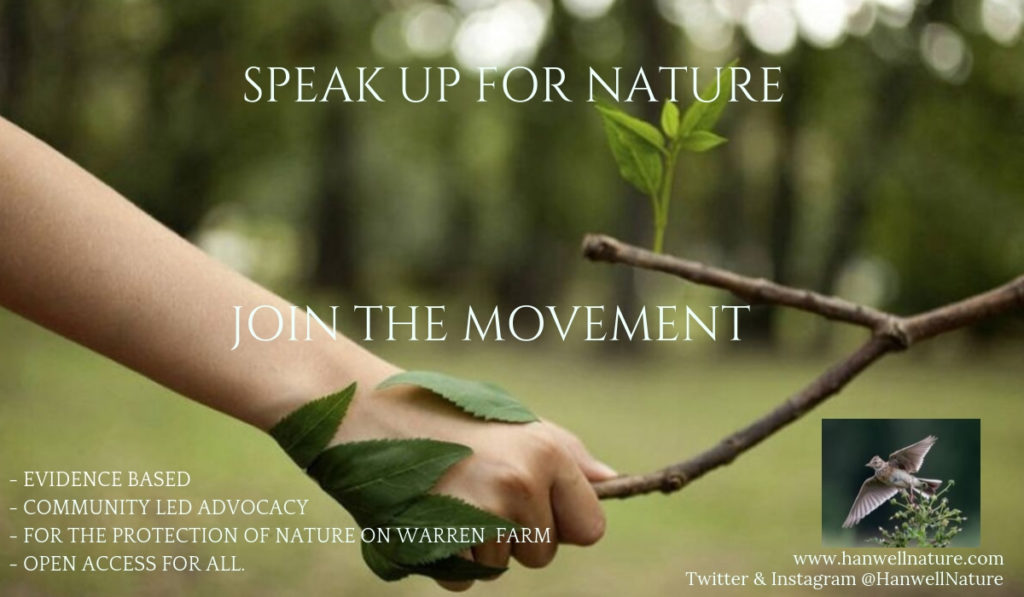 IT IS NOT TOO LATE - IT IS NOT A DONE DEAL
HANWELL NATURE HAVE TAKEN LEGAL ACTION
TAKING ACTION FOR ENVIRONMENTAL PROTECTION NOW, CAN SAVE WARREN FARM FOR GENERATIONS TO COME
Hanwell Nature represents community driven advocacy for the protection of nature at Warren Farm. They are a community collaborative – deployed to reapidly respond to the current and future needs of Warren Farm. 
The group came together in haste to prevent a potential 'Wildlife Crime" happening if the proposed landfill works are allowed to go ahead whilst protected birds are nesting on Warren Farm.
It has since grown exponentially to include many nature loving professionals and residents of Ealing who share Hanwell Nature's passion to firstly protect the wildlife on Warren Farm, and secondly advocate for an alternative view for this beautiful site of 'High' ecological importance to the entire borough – that deserves protection.
We are at a crossroads, and we need your help.
The breakdown of our climate is no longer a fringe concern, but is increasingly recognised by the public as an urgent existential threat to both nature and human society. The gap between our awareness of that threat and the inadequacy of our current response has become clear.   The time for action is now.  We cannot address biodiversity loss without tackling climate change, but it is equally impossible to tackle climate change without addressing biodiversity loss. Protecting bio-diverse ecosystems at Warren Farm is vital, if we are going to create Bio-diversity gain for the Borough going forward.
IT TAKES A VILLAGE TO SAVE A MEADOW
Therefore we invite your passion and participation to inspire Ealing Council to create what would be Ealing's largest nature reserve.
Join in shaping the future of Warren Farm, and play your part in take positive action for Climate change.and biodiversity gain in the borough.
There are so many ways you can help, with only a few 'clicks' or an hour of your time.
Reach out via our contact page and play your part in this exciting new chapter for Warren Farm.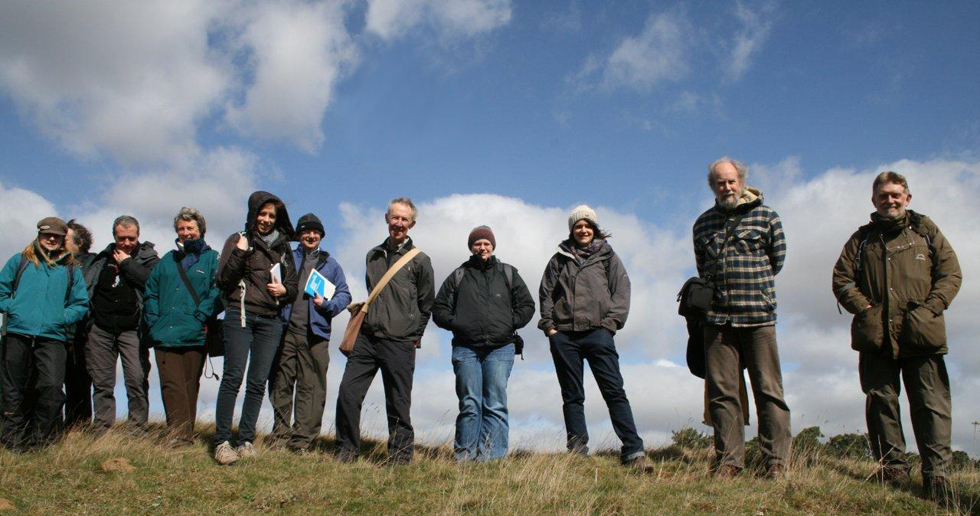 AS WE ARE GROWING RAPIDLY - THERE ARE MANY WAYS VOLUNTEERS CAN BECOME PART OF HANWELL NATURE.
Admin.
Research.
Photography.
Nature watch.
Nature Surveys.
Offering website content .
Focus group participation.
Sharing feedback and suggestions.
Guided Nature tours and Bat watches.
Community team building and participation
Sharing information via social media platforms.
Sharing your comments and thoughts on our various blog pages.
SO PLEASE JOIN OUR MAILING LIST BELOW FOR UPDATES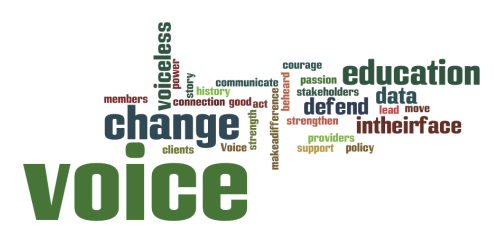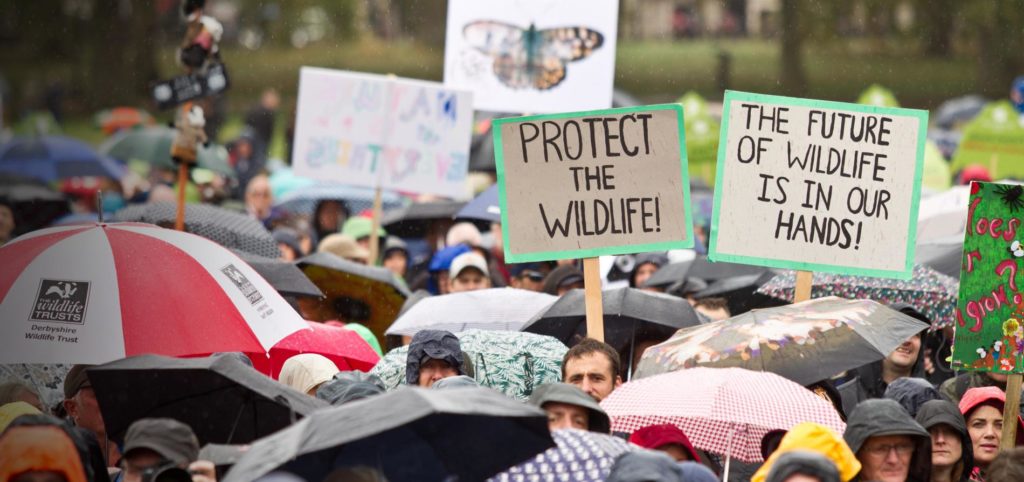 JOIN THE DEBATE ON OUR BLOG PAGE & LEAVE COMMENTS

SHARE OUR WEBSITE WITH YOUR NETWORKS VIA SOCIAL MEDIA
Ask your Ealing MP's Virenda Sharma, Steve Pound, Rupa Huq to act now on your behalf to intervene, raise the issue in parliment. How will they tackle the climate and environmental emergency, will they support the protection of 60 acres of bio-diversity at Warren Farm before it is lost?Request that they encourage Ealing council to act now to save Warren Farms SINCs vital to bio-diversity and climate control and to ensure policies to protect this site are rigorously applied. Ask them if the will support Hanwell Nature's Consortium of resident's alternative vision for Warren Farm "In partnership with nature" ?
HELP REGISTER THE WILDLIFE ON WARREN FARM
Help register wildlife when your on your walks on Warren Farm – view post for further information. Its easy to do, and many residents are out there now registering the existing wildlife. (please ensure you keep to the shorter grass paths, and that all dogs are kept on leads and away from ground nesting birds – this is a vital precaution and most appreciated.
ATTEND ONE OF OUR MEETINGS
If you feel passionate about protecting nature, why not join our growing team and help shape the future of Warren Farm. Or offer to initiate or participate in nature walk and talks, or evening Bat watches. If you would like to take part – Please Email or attend one of our meetings for more details. Watch out for our events page arriving shortly on the website – sharing details of these small nature gatherings.
Keep up to date with news on the campaign.