NEWS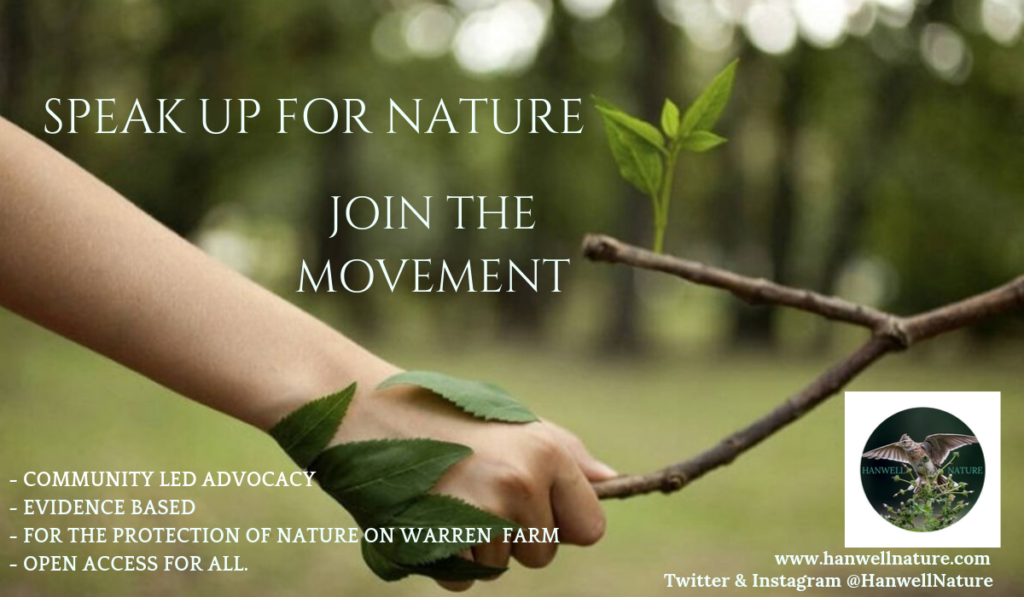 COUNCIL TAKE NOTE OF OUR RECENT LEGAL LETTERS - AT OVERVIEW & SCRUTINY MEETING
THE LONG AWAITED CONSULTATION RESULTS ARE IN.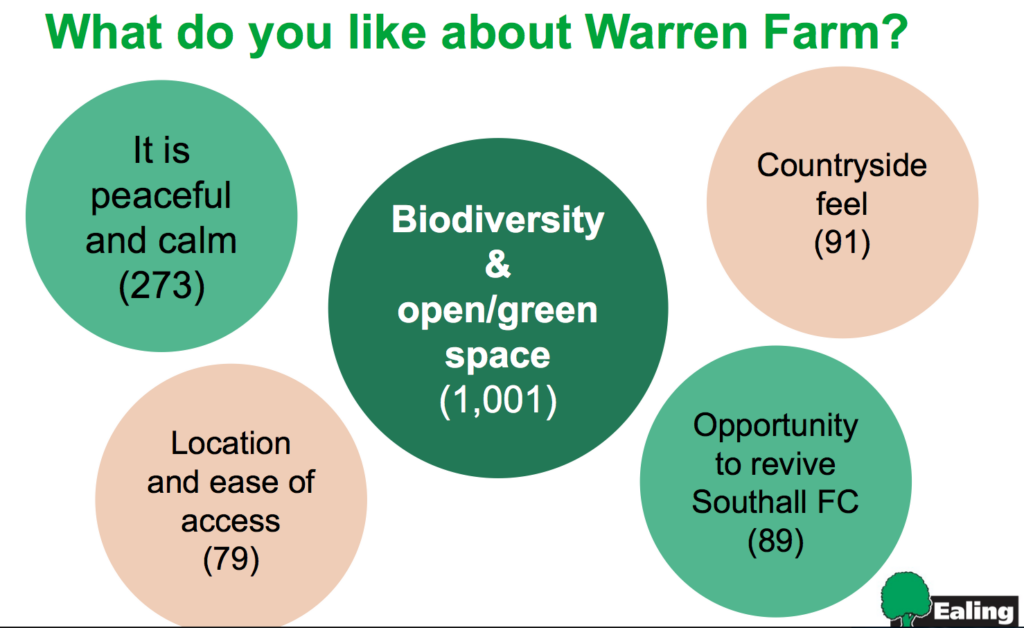 What does this mean for the future of Warren Farm? Read all about it, and see full results on our blog post, 
What do think? share your comments on the blog page, or join our Zoom meeting to discuss and share your views, via email on the contact page.
Does this spell a new chapter for Warren Farm?  What happens now?
PLEASE TAKE CARE NOT TO INADVERTENTLY CAUSE FIRES ON DRY LAND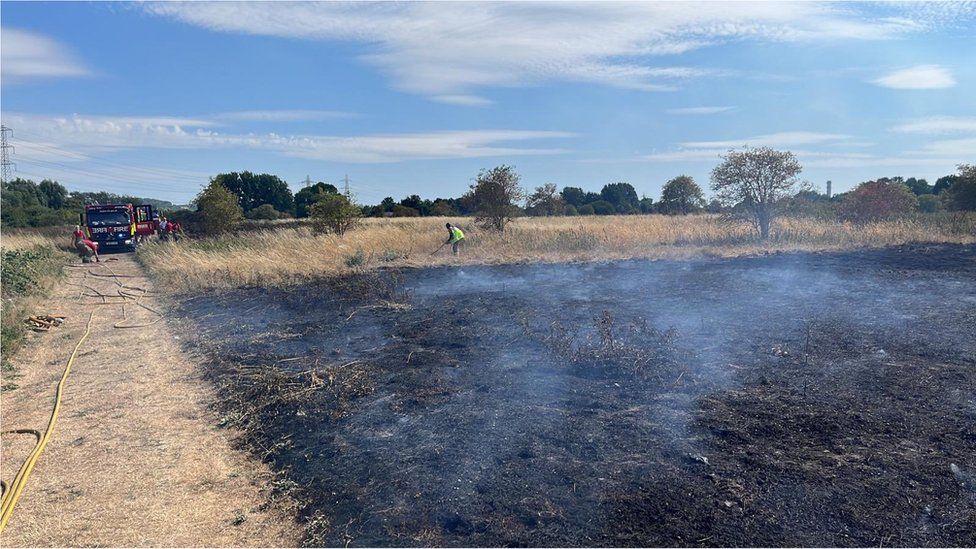 We are supporting the message of the London Fire Brigade and Ealing Council, by alerting our members to the real danger of inadvertently starting a fire when visiting our nature spots such as Warren Farm.
On the 24th July,Ten fire engines and around 70 firefighters dealt with a grass fire in Cranford Park in Hayes not far from Warren Farm.
Around five hectares of grass and shrubland was damaged by fire.
The fire produced a great deal of smoke across West London. Residents were asked to close their doors and windows.
The Brigade was called at 1455 and the fire was under control by 1733. Fire crews from Hillingdon and surrounding fire stations were at the scene. The cause of the fire is under investigation.
Of particular danger to dry grassland are:-
Disposable BBQ's
Leaving glass bottles lying around that can ignite surrounding dry grass if the sun hits them.
Leaving cigarette butts that may still be alight.
Warren Farm is highly vulnerable at the moment, as the ground is so dry, and the week end before a fire started on the S.E side near the trees.
So please be hyper vigilant, and extinguish cigarettes in a can, or no flammable container, and take all your rubbish with you when visiting Warren Farm.
Kind Humans Rock.
A big thank you to our Hanwell Nature members who answered the call and rushed to Warren Farm to investigate, when the Cranford Park fire smoke came from it's direction. An even bigger thank you goes to the London Fire brigade who worked tirelessly to put out the fire in Cranford Park.
WHEN CAN WE EXPECT NEWS OF THE RESULTS OF THE CONSULTATION?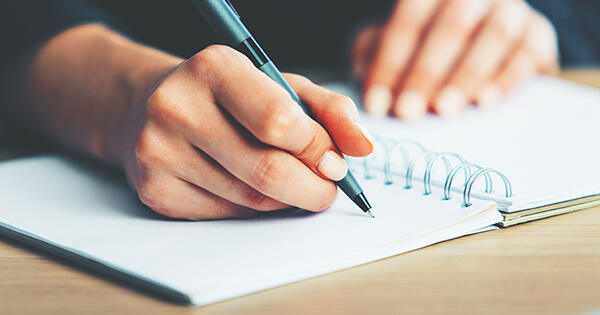 The long anticipated results of the consultation are yet to be published. We all wait with bated breath for the conclusion, while rumors abound.
Why not join one of our online zoom meetings to discuss our new ideas for the site, and hear some exciting news on the campaign as we move forward. via the volunteers page
COUNCIL LAUNCH NEW CONSULTATION ON THE FUTURE FOR WARREN FARM.
The council launch their new consultation via the Give My View website. Please engage with the consultation via the link.
We are concerned about the consultation for a number of reasons, firstly it is not a meaningful consultation, when it has already assumed that there will be sport on Warren Farm, rather than asking residents if they would like sport there.
The council stopped maintaining the site for sport 10 years ago, whilst all the teams were moved to other locations. There are other sites more suited to provision for sport in the borough.
We believe there are other ideas that are not being considered. Ideas that will help raise funding, or allow the site to be bought and held in trust for the community in perpetuity. 
However, the council did not contact Hanwell Nature before the consultation which would have been the normal course of action, to engage with stake holders, so we did not have any opportunity to engage or advise on any aspect of the consultation.
Hanwell Nature members are making their feelings known by requesting the site remain as it is, and other sites for sports considered.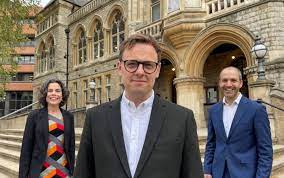 Peter Mason the new Leader of Ealing Council, announces that we must prepare for the arrival of new Sports facilities. This tragically puts the flourishing established wildlife and the re-wilded space in danger again. Hanwell Nature continues to challenge the narrative that we must compromise nature for sport.
Read more on our new Twitter feed, previously @HanwellNature now @Hanwell Nature2.  (our old twitter feed was misappropriated without our permission and the log in details changed, blocking us out from our social media) So please follow us on twitter on our new account.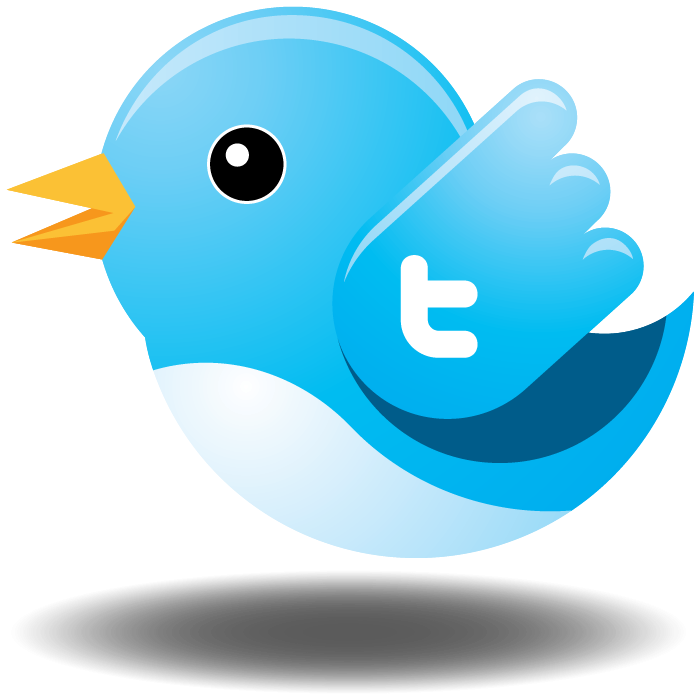 We had a busy week on Warren Farm with Visits and support from across the political parties
It's was a hectic week up on the meadow, as the Mayoral and London Assembly candidates came up to meet Hanwell Nature and pledge their support for our vision for a Nature Reserve.
New Skylark protection zone trial begins.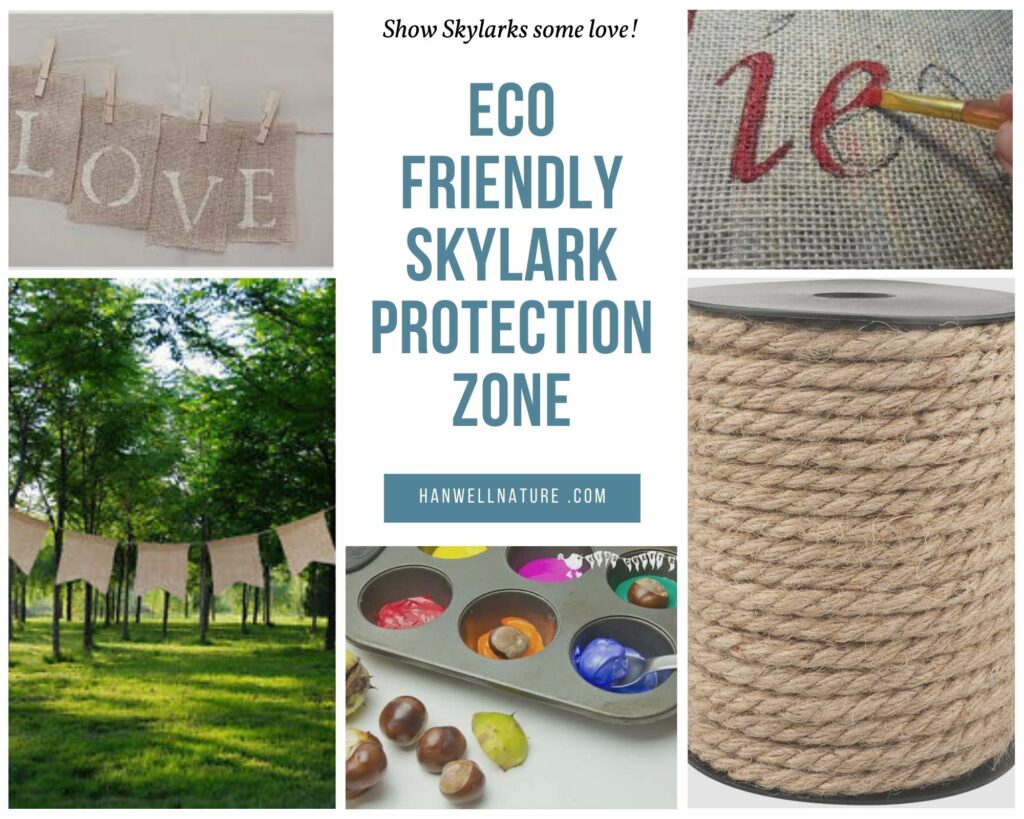 Amidst concerns from many of our members that the safety of the ground nesting Skylarks was not being addressed. We conducted a week long survey of visitors to Warren Farm and surprisingly only 65% of the visitors to Warren Farm were not even aware of the ground nesting Chicks, and had not seen the signs.
In one hour alone, Hanwell Nature Volunteers observed 3 separate incidents of 9 people with 4 dogs, march right through the central nesting areas as a short cut across the meadow. When approached they were thankful for the leaflet, and information, and were genuinely completely unaware. So while we made some new friends, which was lovely, it is clear that our Skylark remain at risk.
SO:-
We put our heads together and brainstormed ideas.
We needed expert advice, so we consulted with the highly knowledgeable Richmond Royal Park Ranger (currently protecting their resident Skylarks) and the RSPB, to talk through our Ideas and listen to their suggestions.
We shared details of the eco products we were going to use, and a plan of the location.
We discussed the threat from Raptors and other predatory birds, potentially perching on the posts, but as the intended post were very thin, it was felt they would not be used when the existing fencing and posts surrounding Warren Farm, which being much higher would more likely be preferred, giving a much better viewpoint.
Advice received was to keep the posts low, at knee height, and on the outskirts of the nesting areas, to prevent magpies, and crows using them to gain a vantage point to locate the ground nesting chicks.
We followed that advice and kept the thin roped areas to the outside path far away from ground nesting chicks. Close to the mown paths to allow for them to be mowed easily without causing an obstruction.
Until the site is given Nature Reserve designation, the site is not currently being managed for Nature Conservation, and Ealing Council do not manage the land as a nature reserve and sadly does not take into account the protection of our Red listed Skylarks.  They do however, mow paths to allow for fire breaks as a precautionary step, which I am sure we are all grateful for.
A Big thank you to Richmond Royal Park Rangers for their time and valuable advice.
Armed with the valuable advice and experienced knowledge of the Royal Park Rangers, we followed their advice and :-
We raised the money through a campaign and peoples generous donations to purchase the supplies.
We got out there with some amazing Volunteers who gave up their Saturday and implemented PHASE 1 of a new Skylark Protection Zone.
We show cased an idea of how we could  protect the Skylarks with our eco friendly, bio degradable, sustainable Jute rope as trial run on Warren Farm.
We put up some lovely bunting around the trees to create a welcoming spot for picnics, in a hope to inspire people to sit there rather than in the middle of ground nesting areas.
We took photos of our work, and shared those in a zoom meeting with the Royal Park Rangers to double check we were doing everything in line with their advice.
Volunteers monitored the site for a few hours to check the movements of birds on the site.
We asked users for their feedback, and the common consensus was, they felt it helped to make clear the message, "please keep to the outside paths".
Get involved, share your ideas, we now hold Zoom meetings every Saturday.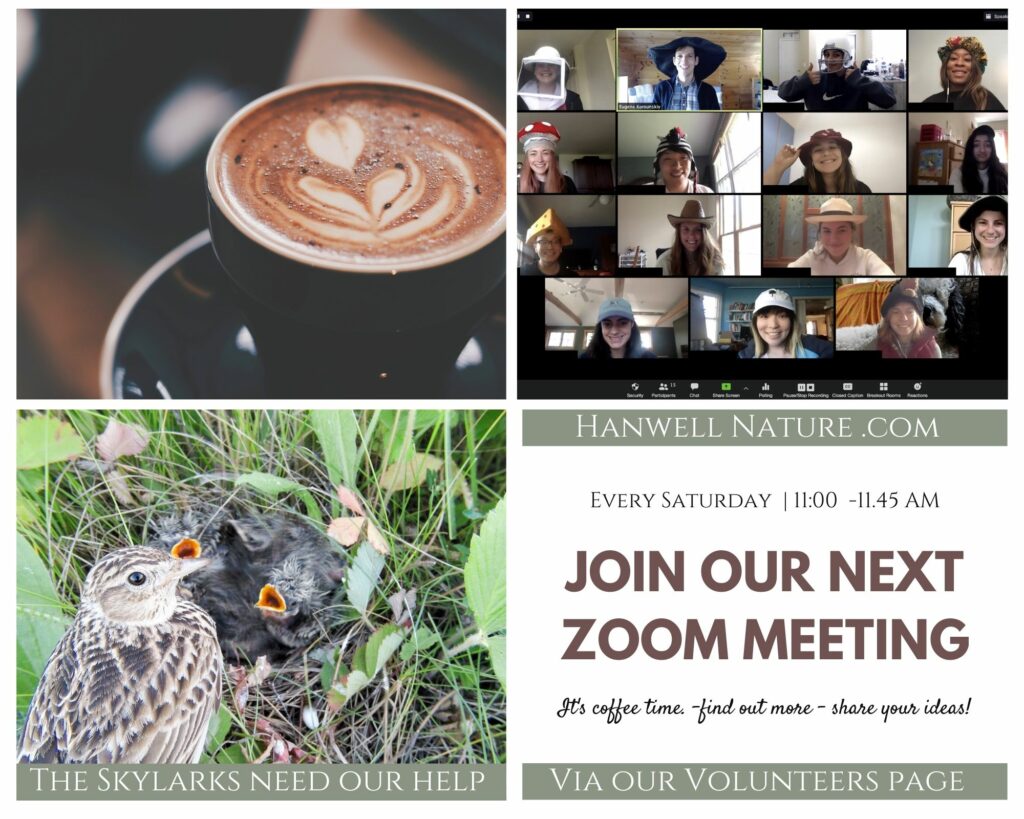 YEAH .....we are back on Twitter!
Having had our twitter account misappropriated without our permission, we have launched a new Twitter profile @hanwellnature2
Link to our new Twitter feed 
WHATS NEW - ON EARTH DAY - 22nd April 2021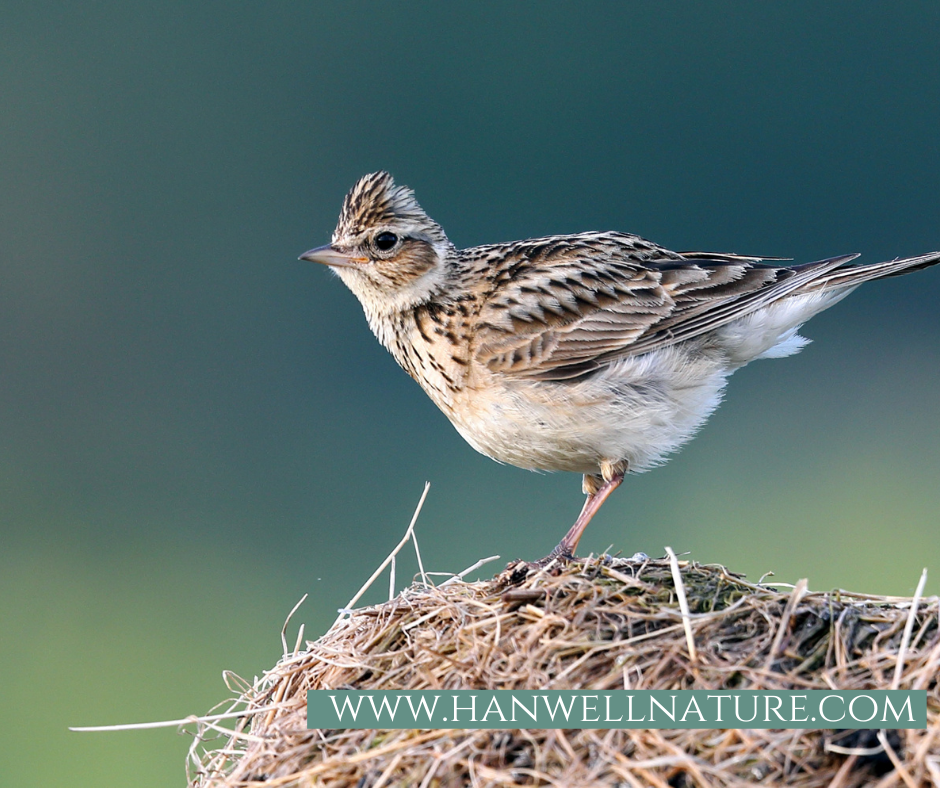 THE SKYLARKS ARE BACK & THEY URGENTLY NEED OUR HELP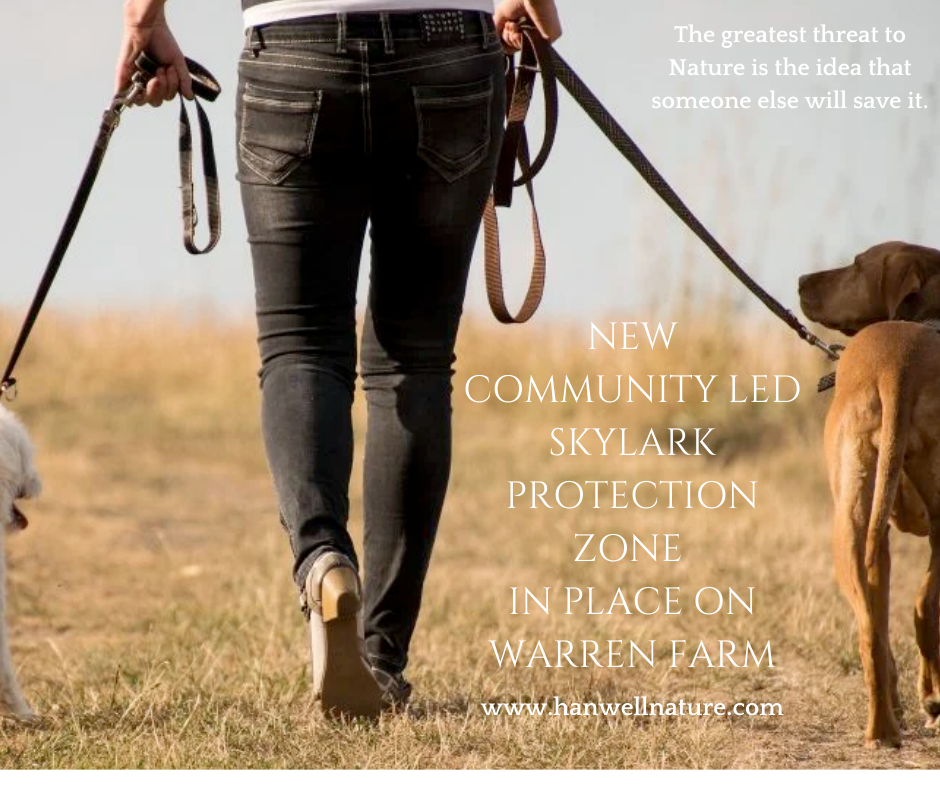 NEW COMMUNITY LED SKYLARK PROTECTION ZONE IN PLACE ON WARREN FARM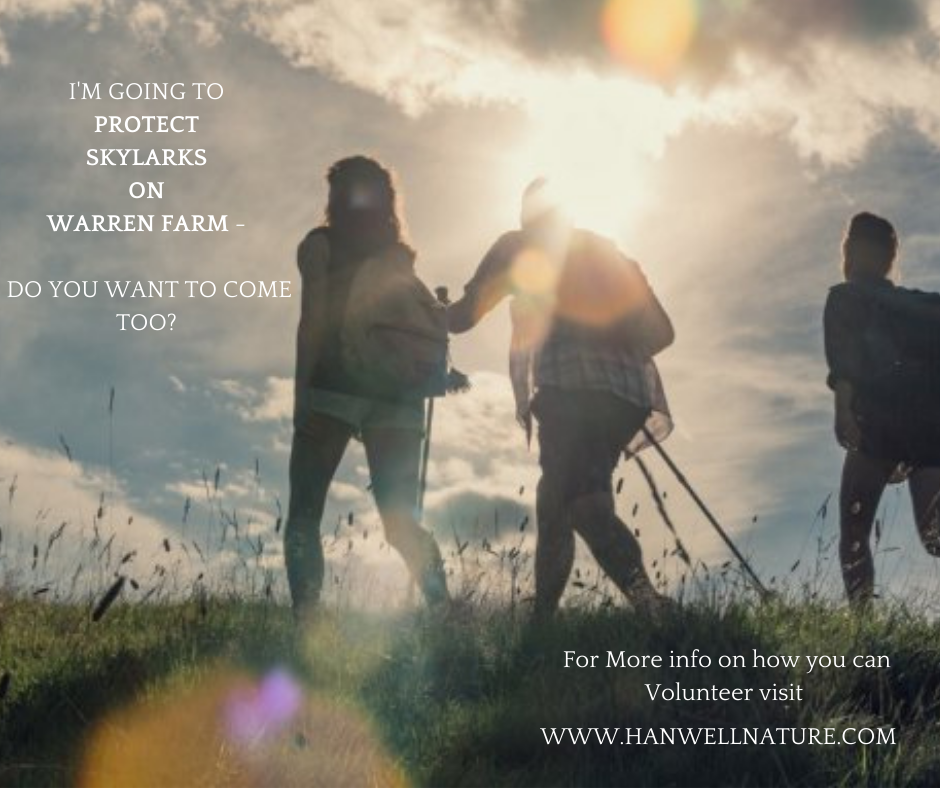 CALLING WARREN FARM LOVING VOLUNTEERS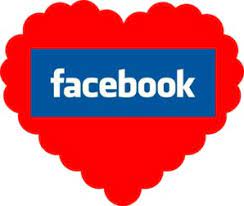 The biggest threat to nature is the idea that someone else will save it.
How you can help protect the Skylarks by Volunteering an hour of your time a week.  For more info read our new blog
We are all brand new on Facebook, help us to communicate with you by joining and sharing our new page.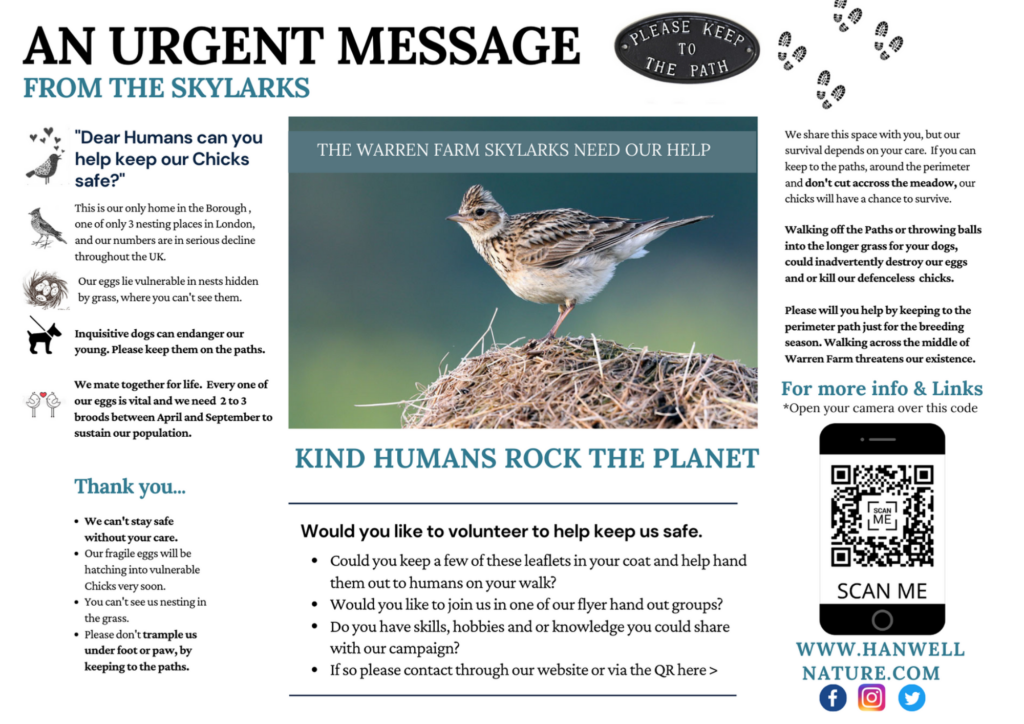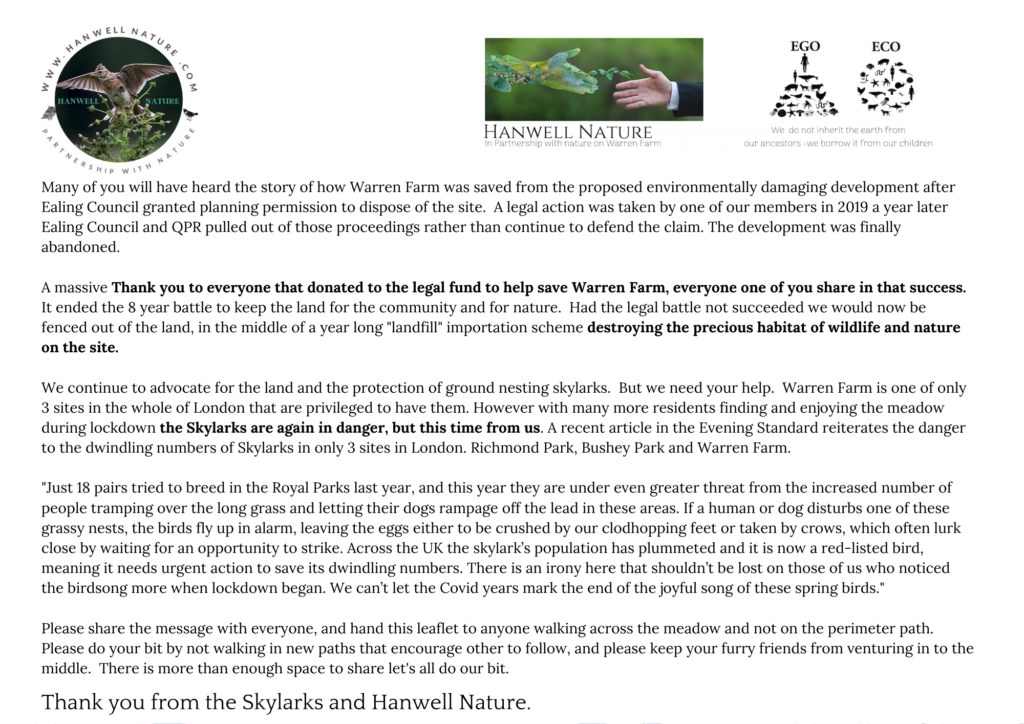 3rd April 2021 - EASTER UPDATE - WHATS NEW -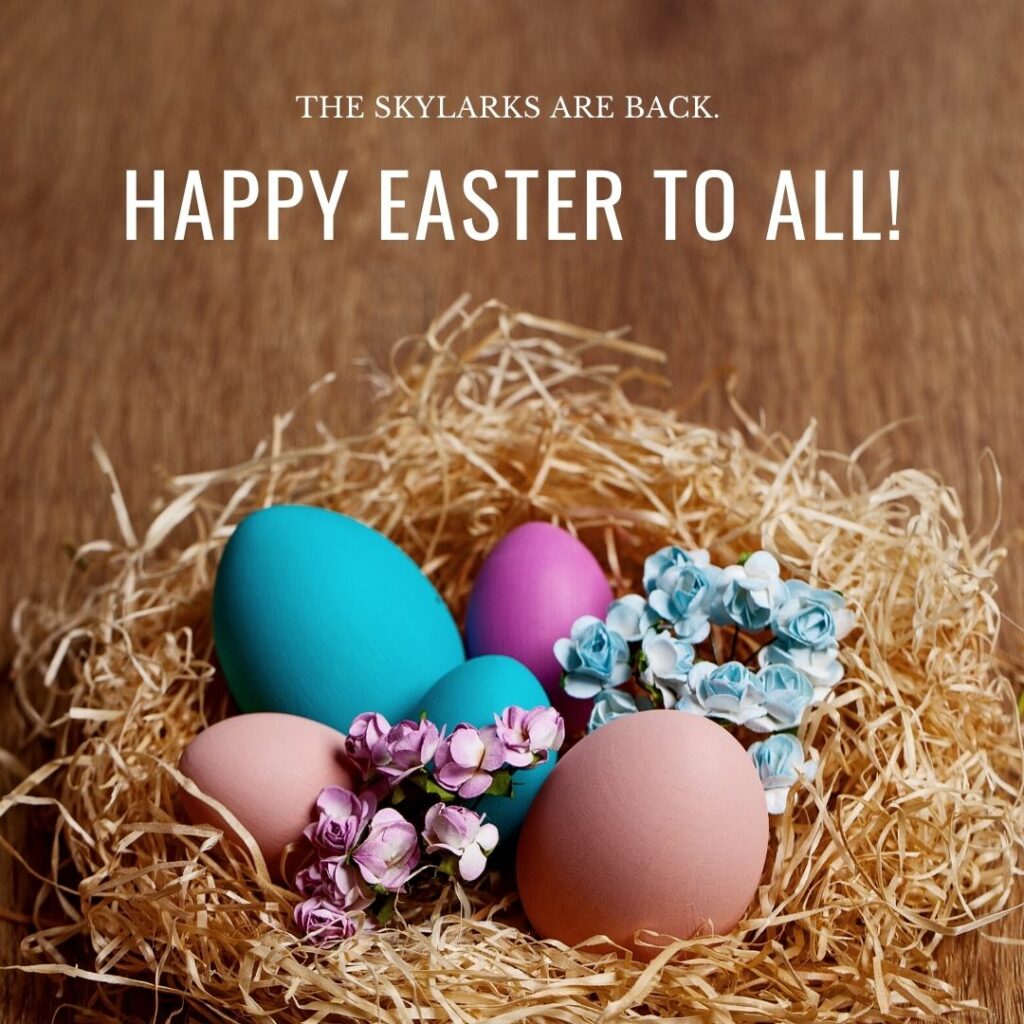 With bated breath we have been wondering if the Skylarks would return with so much heavy usage of Warren Farm over the last year.  Would they still see Warren Farm as a suitable spot to set up home for the summer and rear their chicks.   The answer is yes, and so we are again calling on local residents to please keep to the outside paths to allow the chicks a chance of survival.  In a recent article in the Evening Standard reiterates the danger to the dwindling numbers of Skylarks in only 3 sites in London.  Richmond Park, Bushey Park and Warren Farm.
It's easy to protect them with just a little care.
We are so privileged to have them, so lets make them feel right at home.
HANWELL NATURE ON THE RADIO A recent interview on Rebel Radio with Marijn van de Geer
One of Hanwell Natures aims is to help other campaigns and inspire other groups to fight for their treasured local spaces, you can hear Hanwell Nature talking about this (at 27.36 mins ) on the player below  following on from the eloquent Emma Rasom sharing her struggles to protect Wormwood Scrubs nature reserve.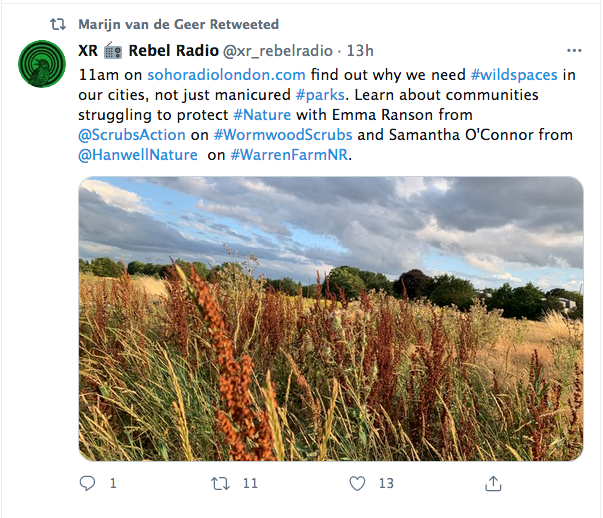 We have launched our Facebook Page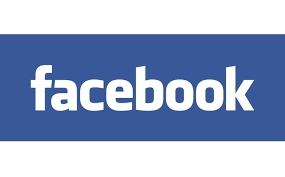 Yes finally we are now on Facebook, how retro is that!.  So bear with us as we gather new friends and start the conversation on how we can unite all Nature lovers, and user groups to get behind the campaign to create Warren Farm as a Nature Reserve.  What would you like to see on Warren farm, share your ideas and start the conversations.
NEW BLOGS ARRIVING IN APRIL 2021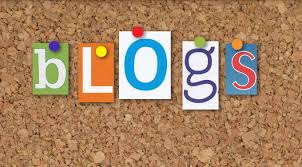 Its been a while since we added new blogs while the Hanwell Nature team took a long deep breath after the rigors of the legal battle.  But we will be adding new blogs covering the emerging news and exciting new plans for Warren Farm. 
Creating a Nature Reserve on Warren Farm.
Back in a May 2019 blog we called on Julian Bell and our Mayor to meet with us to talk about creating a legacy Nature Reserve.  The cry has only got louder. With many more voices joining that mission, it is a great opportunity to unite all groups, campaigns, and nature groups in Ealing and Nationwide to form a united "Friends of Warren Farm.
We will be updating on this in the next few weeks.  We have some exciting plans and strategy and will have more news shortly.
How the battle for Warren Farm was won.
In conjunction with our legal commentator, we will be covering the long history of the battle to reclaim the land from the unpopular and  misguided plan to give Warren Farm away to QPR for 200 years for no rental income. We will be highlighting the many people who helped support the campaign and can finally explain the details of the legal battle that put pressure on QPR and Ealing to withdraw from the legal case and their plans to develop the 65 acres meadow on Warren Farm.
Please dont forget to sign the petition
There is a petition calling on the Mayor and Ealing Council to get behind the idea of turning Warren Farm into a Nature Reserve.  Join the 7000 + signatures here.  Let's get it to 10,000
C.P.R.E partner with Hanwell Nature in their Campaign to create 10 new London Parks.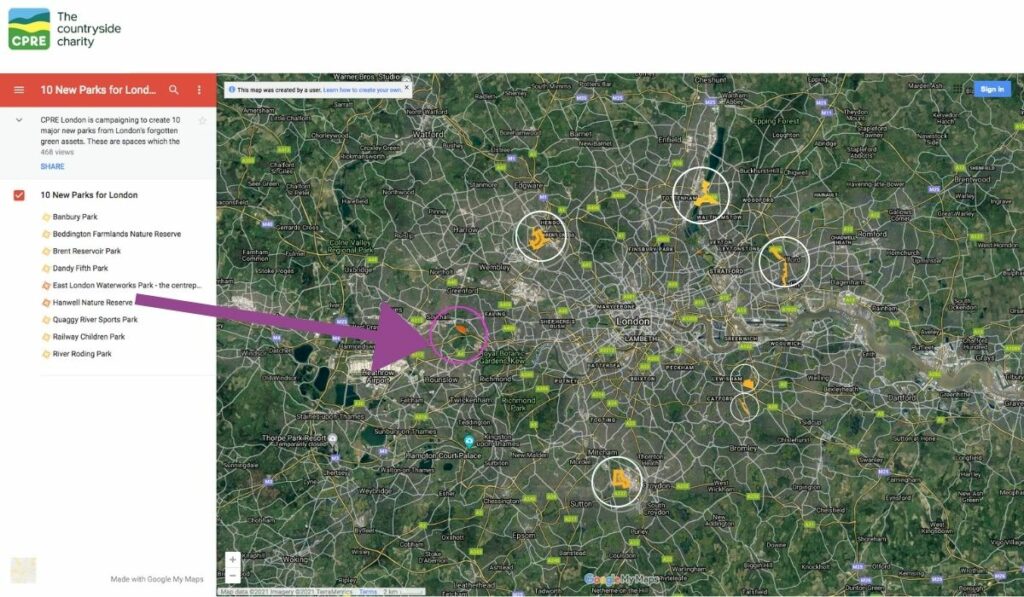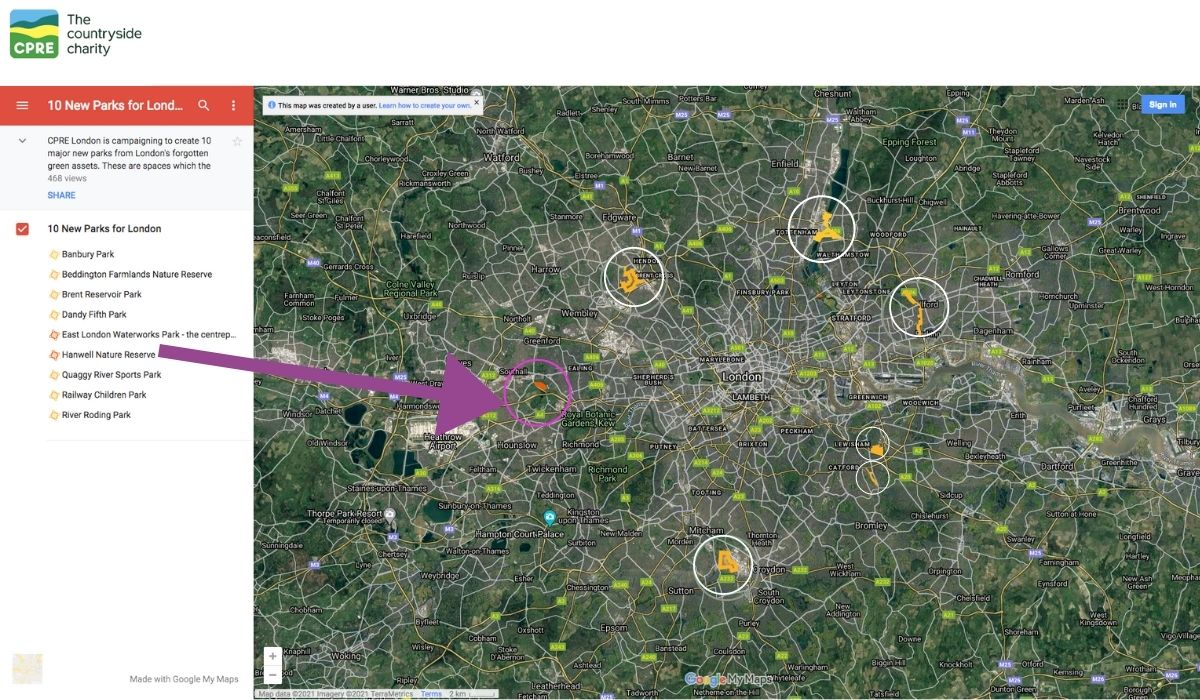 CPRE created a map of the 10 new parks
C.P.R.E (Council for Protection of Rual England) have been a long term supporter of Warren Farm. In fact their lead Alice Roberts first case was the Warren Farm Campaign, 9 years ago.  Since then she has continued to support saving Warren Farm and does incredible work linking  groups together that might be able to help each other. Through her introduction in July 2020 Hanwell Nature shared campaign knowledge with another campaign and were able to share intel, and help suggest economical ways to flight legally, putting them and other campaigns in touch with our legal team. This is the sort of excellent networking CPRE actively offer when helping different campaigns.    Back in August 2020 she reached out to Hanwell Nature again with the idea of creating 10 new London Parks and would we like to include Warren Farm, of course we jumped at the chance. You can read more in our blog here.
QPR and Ealing Council decline to defend the legal action and after 9 years Warren Farm is finally free of the development.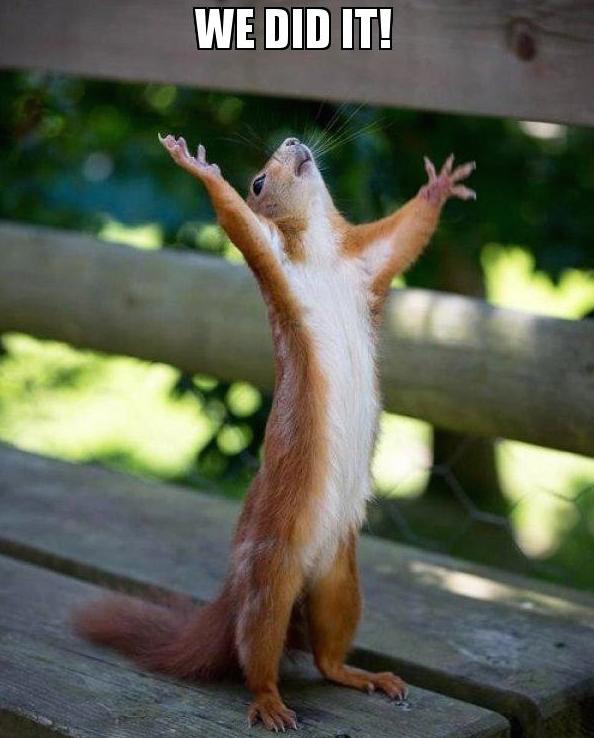 We welcome the announcement that QPR have abandoned what was a wholly inappropriate site in favor of a more suitable alternative site.
We also note that @Ealing Council are looking to withdraw from the scheduled Judicial Review proceedings.     
In the meantime the ongoing#ProtectWarrenFarm campaign continues and we are delighted to say that the Skylarks are flourishing.
A massive thank you to everyone that has supported the campaign, you have all been truly amazing, and thank you for your ongoing support as we continue to seek to protect Warren Farm as a vital biodiversity gain for the borough, in line with the Mayor's strategy  at a time of dire climate change.
A Full update will be coming soon, as to how things are to be concluded and we are legally allowed to provide more details publicly.
Please return for more information, and a full statement when matters are eventually finalised  #watchthisgreenspace.
Please continue to protect the Skylarks while they breed on Warren Farm
Please help to protect the Skylarks and their young by keeping to the outside short paths on Warren Farm during the nesting season, cutting across the meadow or allowing your dogs to roam off the paths, puts eggs, and chicks at risk of being trampled, as it is not possible to see the nests hidden in short grass, until it is too late
BREAKING NEWS; THE CLAIMANT HAS HAVE BEEN GRANTED PERMISSION TO GO TO JUDICIAL REVIEW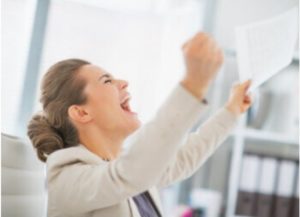 We are beyond delighted to be able to share the news that yesterday  2nd April 2020 The Hon Mrs Justice Elizabeth Laing DBE ruled in the claimants favour.  
She confirmed that their case against Ealing Council has sufficient merit and permission has been granted to proceed toward a full Judicial Review of Ealing Council's decision not to require an Environmental Impact Assessment (EIA). This means the Judge saw clearly that there was a strong arguable case, and she has allowed it to be heard in full at a 2 day Judicial Review hearing.
THERE IS A NEW LEGAL ACTION UNDERWAY
IT IS TIME TO PROTECT WARREN FARM
Bringing the strongest argument yet.
Many of you will of course be familiar with the previous campaign "Save Warren Farm" team, who over the last few years fought valiantly against the planning decision that resulted in approval to dispose of Warren Farm to the developers.
Fast forward to today, and the world's climate change imperative demands an entirely different attitude to protecting and enhancing open green spaces and the environment, and a new legal approach when addressing cases such as these.

Against the backdrop of Climate Crisis, it has become more important than ever, that we stand up collectively and insist our Councils and leaders do not rest on empty words, but fulfill their promise to protect nature, our environment, and our very existence.
We need to create a clear strong message that we expect them to keep their word, and if they wont then we have no choice but to challenge planning decisions that are made without undertaking Environmental Impact Assessments (EIA) as to their impacts.
We have taken legal action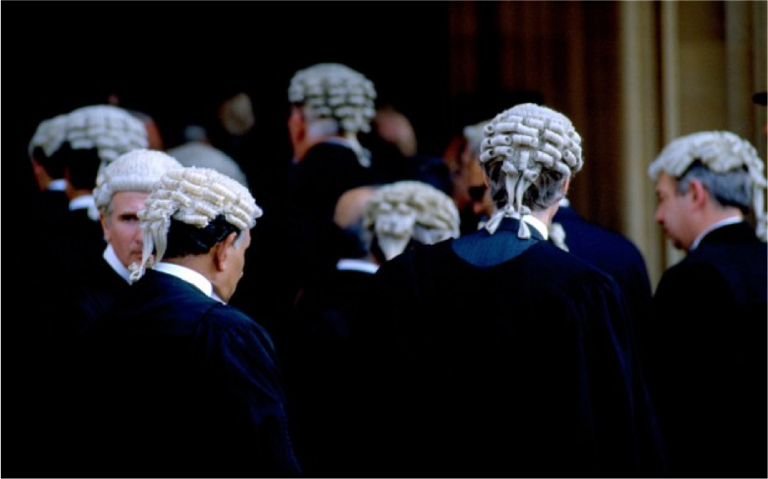 By law, projects which are likely to have 'significant environmental impact' must undergo an Environmental Impact Assessment (EIA). This ensures that both the public (those affected) and Ealing Council (the decision maker) are properly informed of the impact of a development. Allowing the public to be consulted and feedback their observations prior to Ealing Council making any decision on whether to grant consent or not for the development. In other words, the true environmental and social impacts of a development are established and published, with public consultation and weighed against any benefit the public might receive from such a development before any decision is made to allow such a loss.
That did not happen in this case.
Ealing Council made the decision not to require an EIA, regardless as to the obvious significant environmental impact from a 10 month landfill process that would result in a devastating loss of wildlife, biodiversity, and societal loss of access to such a cherished community open space.
Prior to taking legal action, HANWELL NATURE continued to communicate daily with Ealing Council and the Mayor of London, for 8 months via our social media Twitter and Instagram channels (@HanwellNature). We tagged them into the daily ecological findings on our tweets, so they could be fully aware of the current ecological status of Warren Farm.
However, in 8 months no response to our social media campaign has been received from Ealing Council or the Mayor of London. 
They of course had the option when responding to our legal claim, to agree to an EIA or stand by their decision not to require one. 
They choose the later, leaving us no other choice but to proceed to seek leave to begin a judicial review of that decision in the High Court.
We have taken the first steps
And now we need your help to continue.
Since May 2019 Hanwell Nature has been funding the initial legal and campaign costs through donations from concerned residents, whilst the team and ecology experts have given their time, expertise and dedication for free.
We have come so far and strongly believe we have a high chance of success, and we feel we have a responsibility to the many people affected, who care deeply about this proposed tragedy for nature, both locally, across the UK and the world, at a time when climate crisis reminds us that we all live in one shared home where every green space matters.
We have taken the first step, and a member of Hanwell Nature  has lodged judicial review (JR) proceedings on the 11th December 2019. We are well prepared and are actively fundraising now - we did not want the developer suddenly to start work, therefore it was imperative that the claimant lodged the JR application as soon as possible, and so they did.  
WE LAUNCHED A CROWDJUSTICE PAGE
There are several stages to JR, the first has been covered by donations. However, as we all know civic justice does not come cheap, and so we have launched a Crowdjustice page to raise money to cover the legal fees involved.  With the support of those like you who are passionate about the environment, we can together pledge to fund the Judicial Review.
Now that the environmental status of Warren Farm has organically changed to that of an urban Local Nature Reserve, many residents feel it urgently needs to be protected.
The time is now to protect Warren Farm from environmental vandalism – for UK wildlife and future generations to come. Join us. 
GREAT NEWS CROWDJUSTICE HAVE EXTENDED OUR FUNDRAISING DEADLINE
Thanks to every one of you who generously donated and kindly shared our #ProtectWarrenFarm campaign. With this outpouring of continued support for our species-rich urban meadow, Crowd Justice are extending our deadline giving us the ability to keep campaigning and raising awareness, until we reach that target that will get this into court.
We raised £16.500 in a month so we are all set to keep going! 
Never has there been a greater need than now to stand up for nature and green spaces. Every pound raised gives the incredible plants and wildlife thriving here on #WarrenFarm a voice they didn't have, until now.
What we are seeking to raise
 We over exceeded the initial £11,000 target to cover the costs to take it through to permission, and now we are well on our way to a stretch target of £35,000 to fund the complete review process.
A Big thank you to everyone that has donated so far.
Together we can protect what matters to us most.
There is a reason why the UK is one of the most nature depleted countries in the world, when councils up and down the country talk a good deal of climate crisis and then give away a large wildlife site of this size. Come on Ealing Council, this is a chance to do right. #ProtectWarrenFarm
Thank you to all those who are fighting to save this beautiful part of Hanwell .
Warren Farm has become a precious space. Regardless of what plans were made 6 years ago, today it deserves protection from Ecocide
Spaces like Warren farm are precious and vital in the fight against global warming. Any development on it whatsoever would be shameful and totally inappropriate.
QPR - There are other areas in Ealing that already have very good facilities-Team up with them.
We cannot afford to lose our precious green spaces and the loss of nature
For the sake of our health and well-being, as well as that of any remaining wild life, the current overdevelopment process in Hanwell demands that we leave any remaining open spaces left in their natural state.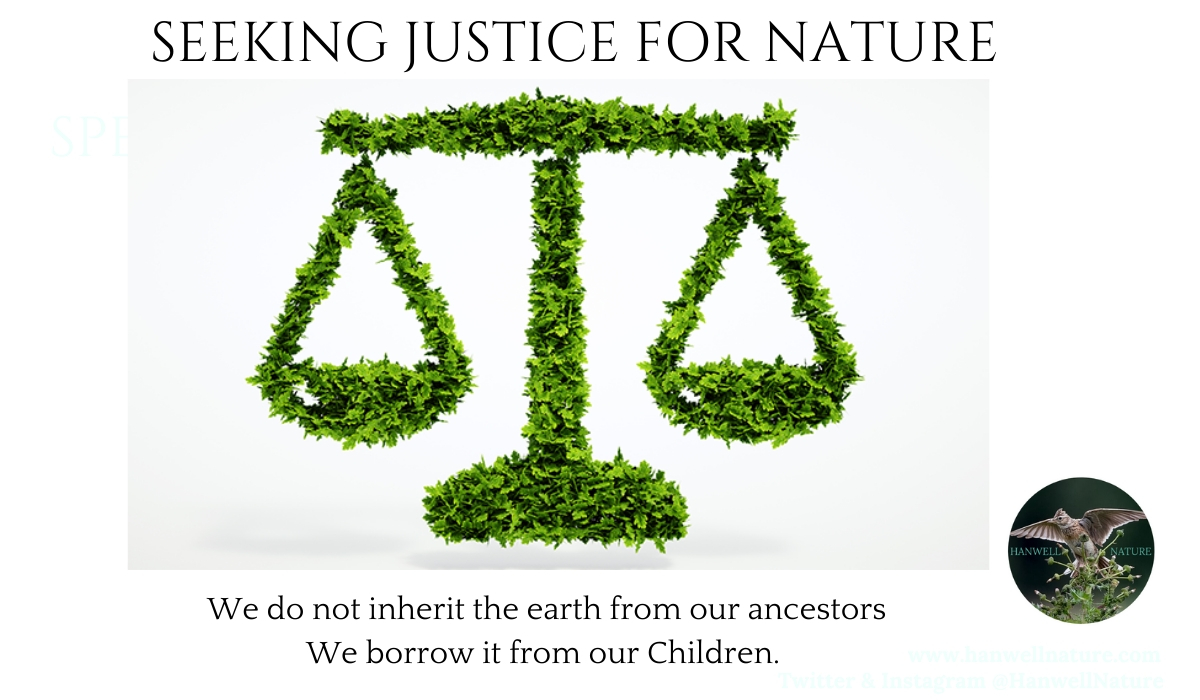 At a time of perilous climate change and the world's attention firmly on creating solutions to protect our environment, Hanwell Nature began a passionate campaign to enlighten Ealing Council as to the many rare, endangered wildlife and vulnerable species that this inappropriate permission to build would entirely destroy.  
Our 8 month campaign fell on deaf ears. See our Twitter and Instagram feeds @HanwellNature for the many pictures and tweets to Ealing Council and the Mayor of London asking them to reconsider this environmentally disastrous decision.
Left with no other choice, and armed with our legal team's considered advice that Ealing Council have made an error in the way it has approved the planning application, a brave member of Hanwell Nature has taken legal action to ensure there is a judicial review of the decision in the High Court.
Ealing Council has a duty to protect our open green spaces, and the environment that we all share. Therefore we need your help to make sure that happens.
WARREN FARM IS ONE SUCH CASE
On the one hand, Warren Farm is an award-winning 61acre (24.9 hectares – bigger than St James's Park) meadow between Ealing and Southall. It is now home to an abundance of species such as skylarks, short-eared owls, foxes, hedgehogs, oak trees, rare clovers, beewolves, yarrow pugs and so many more.
Hanwell Nature's ecological experts have assessed the land and we can prove it is home to a wealth of common, rare and endangered wildlife, insects and plants – some facing UK extinction. Warren Farm is part of the Brent River Park, an acid grassland UK Biodiversity Action Plan (BAP) habitat, and is classified as Metropolitan open land, enjoyed by the public as a designated Community Open Space. Hanwell Nature now has evidence that proves Warren Farm should be reclassified as a Local Nature Reserve (LNR).
Whilst on the other hand, Ealing Council have made a decision to allow the destruction of this rare green asset without considering the drastic environmental impacts such a development would cause.
In other words, they have made an error in the way they approved the planning proposal.
This must and can be legally challenged through the process known as a Judicial Review, that would review the decision in the High Court and we need your help to do that.
Landfill and Car Park vs Nature and Clean Air

You can read more about the deeply concerning environmental and social impacts on our blog page – impacts that arise from the proposed importation of 180,000 cubic tons of landfill on to the meadow in 1 truck movement every 4 minutes on and off site for up to a year, and the many devastating affects this will have on all the surrounding green spaces.
Destroying load by load the home of many creatures, flora and fauna permanently removing their existence, closing the land off permanently from open public access.
THIS IS NOT A GOOD DEAL FOR LONDONERS OR THE ENVIRONMENT
It's simply not a good deal.

There are many more reasons why the development is not a good deal for residents of Ealing, London and the UK. You can read the full background why this is a bad deal on our blogs.
The public would be expected to pay for limited and controlled access, but it would no longer be open access for everybody who enjoys the quiet restorative effects of walking and watching nature with their family and friends.  


There would be no yearly rental paid to the Council by QPR for the granted 200 year lease.


 It will be the developer who receives the revenue from the incoming landfill on the site. They will be paid per truck load, circa £4 million without one penny returning to the public purse.
Please give generously, every donation helps

join us in standing up for nature, for UK wildlife and future generations to come.
Thank you,
HANWELL NATURE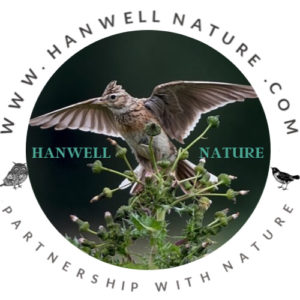 TOGETHER WE CAN PROTECT WHAT MATTERS TO US MOST
LOCAL REACTION TO THE NEWS

HANWELL NATURE have taken up the torch for Warren Farm, leading with a new environmental perspective, to protect Warren Farm and our environment from the ravages of development.
HANWELL NATURE started out as a group of concerned residents, and environment experts, who had observed the growing biodiversity flourishing at Warren Farm. It was clear we had to encourage Ealing Council to urgently respond to protect Warren Farm at a crisis point for climate change. 
We are opposed to the planning application granted by Ealing Council that rubber stamps the environmental destruction of biodiverse nature currently flourishing on Warren Farm, in order to make way for a VIP gated football training facility and car park. This is apparently necessary to meet the commercial requirements of QPR Football Club, a private limited company owned by billionaires.
You can read more about Hanwell Nature and why we are passionately committed  to protect Warren Farm, and more of about the issues via the button below