Last updated on 21/04/2021
Make a difference by recording nature for future generations.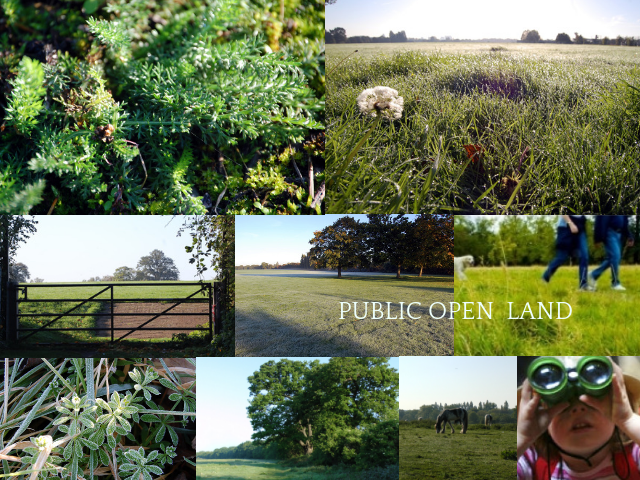 WHO ARE GiGL?
 Greenspace Information for Greater London. In a nutshell, they are the capital's environmental records centre. They hold recorded data of local wildlife, including birds, bees, butterflies, amphibians, mammals, fish, plants and trees. This is the data that underpins our knowledge of London's natural environment.
This vital knowledge is shared with GiGL's partners, such as Ealing Council, to help the council make informed decisions about what policies and practice they need to put in place to protect wildlife and the environment for the benefit of the planet and the residents who live in the area. For example, if Ealing Council wish to grant planning permission on a piece of land, then GiGL is one of the first places the council will approach to see what wildlife has been recorded as living there before they make any big planning decisions.
HOW DOES THIS RELATE TO WARREN FARM?
As of May 2019, Warren Farm has zero recordings of any wildlife living on the land. But the reality is that Warren Farm is bursting with nature! Some of which are under serious threat from the re-development. Bats – Skylarks – Barn Owls –  Little Owls – Red Kites – Kestrels – Just to name a few of the birds. All can currently be seen on Warren Farm.
But on the records that count, they do not exist!
The good news though is that this can be easily fixed, as both members of the public and experts can submit data on any Warren Farm wildlife they have spotted to GiGL. And it's easy!
WHAT INFORMATION IS NEEDED TO SUBMIT A WILDLIFE OR PLANT FINDING TO GiGL?
All GiGL need to know is:
WHAT IS IT

? (The name of the bird / insect / creature you spotted!)

WHEN DID YOU SEE IT

? (Date and time)

WHERE IS IT EXACTLY

? (Name the site i.e. Warren Farm. And provide the GPS coordinates.)
Finding GPS coordinates is simple! Click on this link – https://gridreferencefinder.com/ Type in postcode 'UB2 4NF'. Warren farm is to the right of this postcode. Right click on the map roughly where you spotted the creature you wish to record. The GPS coordinates will be shown to you. They will look like this – Grid Reference 'TQ 14803 79371'. That's it!
HOW CAN I MAKE THE WILDLIFE FINDING SUBMISSION?
1.     Over the phone (best for one off finds!)

2.     Via email (best for 1 or 2 finds!)

3.     Online recording form (best for multiple wildlife finds!)

Maria Longley (Community Mgr) 0207 803 4285

Benjamin Town (Community Officer) 0207 803 4277

www.gigl.org.uk/submit-records
OKAY I'M IN! WHAT BIRDS CAN I GO AND SPOT ON WARREN FARM?
Skylarks. Barn Owls. Little Owls. Kestrels. Red Kites. Swallows. Blue tits. Coal tits. Gold Finches. Wood pigeons. Crows. Jay birds. Starlings. Sparrows. Woodpeckers. And many more! (Including the Mallard who built a nest in the tree!) You will also spot different breeds of ducks, geese, herons and water fowl flying overhead to reach the canal. How lucky are we! And that is just the birds.

AM I REALLY GOING TO MAKE A DIFFERENCE?
 Yes! The creatures are unable to record their own existence. It is down to humans like you and us to do that for them – small individual efforts can collectively make a big difference.
 If you would like to mention Katie or cc her into any GiGL emails with your wildlife spottings please feel free to do so. Also if you'd like to find out more or come skylark spotting with one of our team drop us a line.

Thank you for taking part!
Samantha Samantha@hanwellnature.com
Adam Marks adam@hanwellnature.com
COME AND VISIT WARREN FARM
There are 3 different entrances to explore.
 

THE FOX PUB, GREEN LANE – great food and drink. Dog and child friendly pub. Involves a beautiful walk over the canal (Hanwell Lock 96). Through a small meadow with a little river. Across a railway line. And over an iron gate! Car parking and bicycle stands are available. Postcode W7 2PJ.

WINDMILL LANE – what is the original entrance and car park. Also good access for bicycles. This entrance brings you directly into Warren Farm. There is a padlocked gate but you can park on the driveway leading up to it. Postcode UB2 4NE.
TRUMPERS WAY – Car parking available. You walk across a railway line. Through the gate (please ensure you close the gate behind you as it helps stop horses potentially wandering onto the track!). Walk straight ahead and you'll spot an entrance into Warren Farm just through the wire fencing on your right. You'll be greeted by a small circle of trees! Postcode W7 2QD.
You can also walk or cycle through Elthorne Park and head down Trumpers Way to reach Warren Farm.
WINDMILL LANE'S 2nd ENTRANCE – Accessible by foot and bicycle only – in the far corner of Warren Farm. A short walk from the lovely child and dog friendly Hare & Hounds pub (TW7 5PR) and Osterley, a Wyevale Garden Centre with café (TW7 5PR).
***Please note that wheelchair and buggy access to Warren Farm is sadly very limited due to the site having been left in disrepair for so long. It would be wonderful if Warren Farm's nature was inexcusably accessible to all – so if you are a wheelchair user who would like to see the nesting skylarks please drop katie or Adam an email and we will try our absolute best to make it happen.***
YOUR NATURE SURVEY CHECKLIST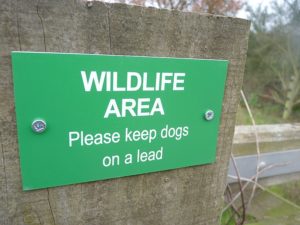 The weather is glorious the sky larks are singing their hearts out so get on up there and hear for yourself.
Grab friends and family copy and paste the links above in an email to yourself and save to your phone.  So you have the information to hand and can add sightings as you see them.
Spot wildlife – there is so much to see.
Enjoy the stunning surroundings.
Have fun – Breath deeply and relax!
Please keep dogs on a lead and away from the ground nesting birds their freelance inquisitive attention is highly threatening to ground nesting birds.
Kindly take your rubbish with you.